The Reimagine Education Challenge, organized by Esperanza, was concluded on 28 August 2019 with the selection of the top four:
Startup Track
Best performing team: Tecky Academy 
First Runner-up: MagiCube 
Social Enterprise/NGO Track
Best performing team: Design for Hong Kong 
First Runner-up: Boundless
"I am very pleased to see so many passionate education innovators in Hong Kong working on various solutions to reinvent 21st century learning. Congratulations to these outstanding initiatives that will contribute to the gradual transformation of the existing out-dated educational systems," said John C Tsang, the founder of Esperanza.  The Reimagine Education Challenge has received encouraging responses, with solutions ranging from early childhood education, language learning, STEM subjects, life skills development, and special education needs to inter-generations learning. A Pitch and Learn Day was held on 27 July to select 10 semi-finalists.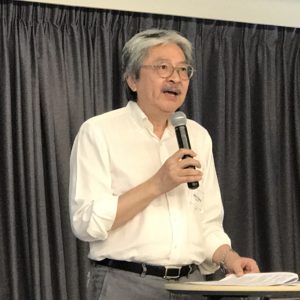 Esperanza has used the Challenge as a lever to kick-start the reimagine education journey. The Challenge seeks to create demand for alternative learning experience, empower the education change makers and build communities of kindred spirits to transform 21st century learning together.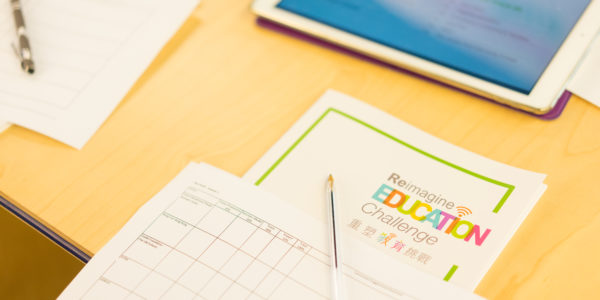 Empowered by technology, the meaning of leadership has evolved from designated organisational roles to the actions of individuals at all levels of responsibilities. Everyone can lead change under this new model of 'distributed leadership – built on a shared goal and values'. By supporting the education innovators, we can all help to transform the way we learn," said Mr Tsang.
At the semi-final selection on 27 July, Dr Simon Shen facilitated a Future of Education Panel, with experts looking into the future of workplace and the implications on the skills required. Quoting the 2018 survey of the World Economic Forum, Ada Ng, Director of Corporate Affairs and Philanthropies, Microsoft Hong Kong, said that by 2025 the number of jobs requiring digital skills would increase to 77%. The so-called ABC skills – AI, Block Chain and Cloud Computing – are in big demand but Hong Kong talents possessing these skills are few and far in between. "We need a growth mindset in a world that is rapidly transformed by digital technology," said Ada.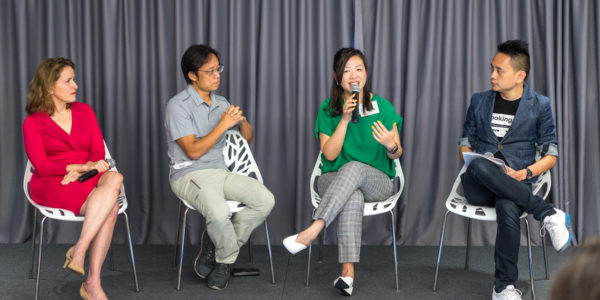 Diana David, Author of Future Proof, said that the question is not just how we can people for the future of work but also the future of the world with poverty, climate change and many other problems people are facing around the world.
Rather than looking at technology as a threat, Yat Siu, Founder and CEO of Outblaze, believed that technology would enable vast amount of opportunities for people to think, to work and to solve problems.  "Technology can liberate mankind but cannot be a substitute for feelings and emotions," said Yat. "It is the soft skills that matter". He also highlighted that the past was about a few smart individuals but today open source is the biggest force – the brainpower of tens of billions of smartest people in the world collaborating and sharing knowledge.
Echoing Yat Siu's point, Diana David believed that this is the value of Esperanza bringing people together to harness connection.  "Creativity often comes when people with different background and perspectives work together," said Diana.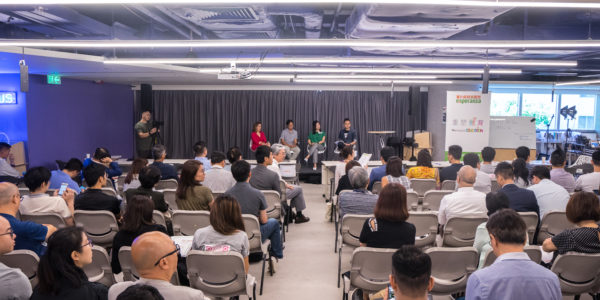 "The selection of the Challenge finalists is just the beginning of the Reimagine Education journey," said John Tsang. Esperanza will embark on a series of online and offline activities to promote the work of the education change makers and connect them with various people and organisations that can help them pilot or scale their work. Interested parties should sign up Esperanza's online communities on Facebook (esperanza.life) and LinkedIn (esperanza-life).
Following the pilot Reimagine Education Challenge, Esperanza will plan a Global Venture Fellow Programme to encourage high potential education startups to bring their solutions to Hong Kong, use Hong Kong as a platform for their global businesses, attract more talents to and create more opportunities for Hong Kong as an international social innovation hub of China.