Reimagine Education together!
We are looking for dreamers, doers, backers and supporters to reimagine education together. If you would like to get involved, sign up the Esperanza Community to tell us your interests and how you would like to get involved.
"How might we turn Hong Kong into a learning society?"
Esperanza kicked off the "Reimagine Higher and Continuing Education' discussion with an online co-creation workshop with members of the Esperanza community on 27 July. Check out this synopsis to find out the barriers to lifelong learning identified by the participants and what different stakeholders could do to turn Hong Kong into a learning society.
The inputs of the co-creation workshop will inform the design and discussions of a webinar on Reimagine Higher and Continuing Education to be organised by Esperanza together with a few other local and international education institutes at the end of September 2020. Share your ideas with us too!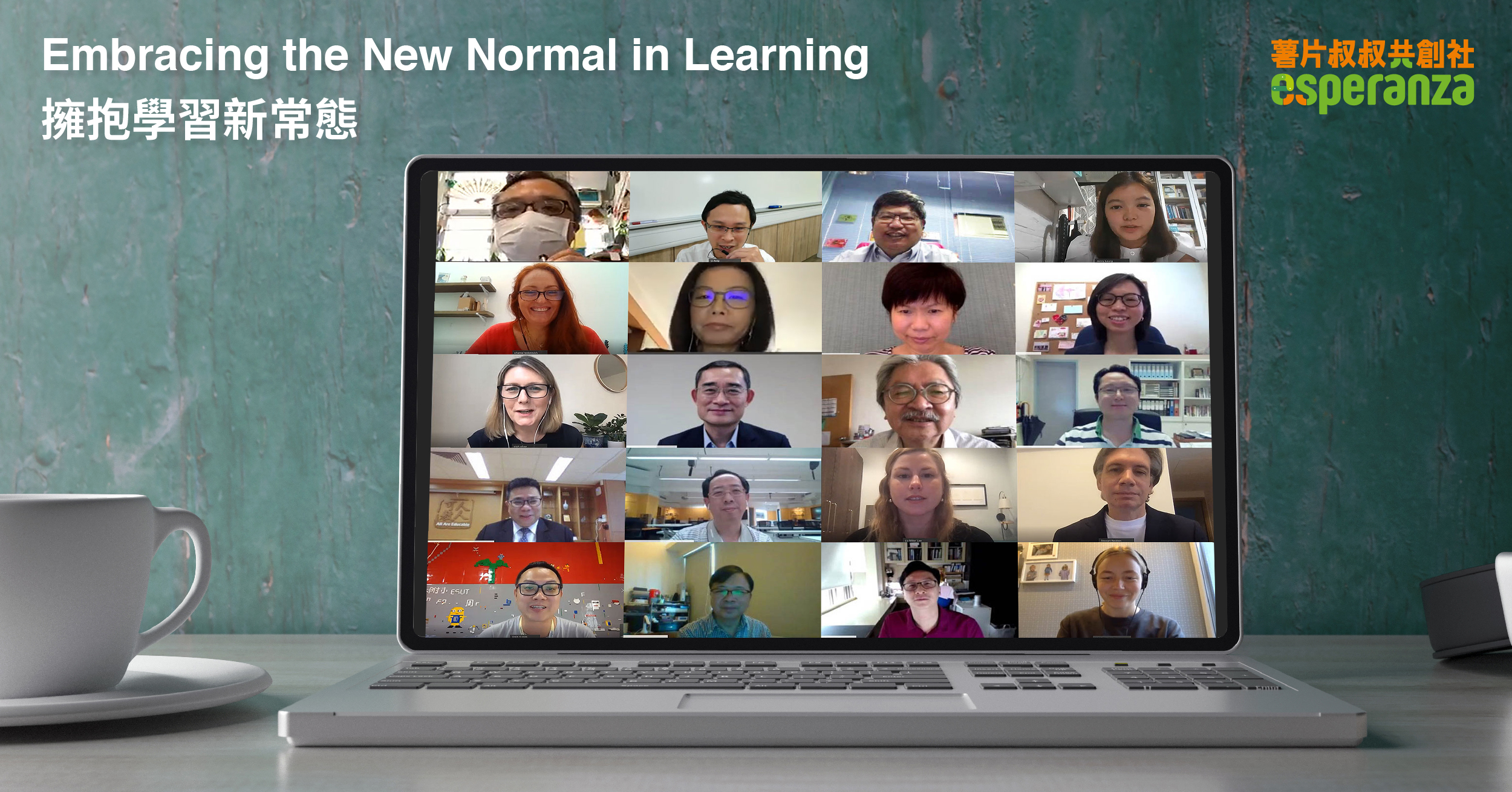 Embracing the New Normal in Learning
"Successful implementation of blended learning requires effective collaborations among the interconnected group of players outside the classroom, from policy-makers, educators, businesses, technology solution providers, funders to parents.' said John Tsang at a webinar on 22 May.
Esperanza co-organised with HKEdCity and English School Foundation a webinar on "Embracing the New Normal in Learning". Local and international educators shared their experiences in leveraging education technology to equip the future-ready generations, and to make learning and teaching more effective, fun and meaningful.
Here is the synopsis of the webinar.  Check out the webinar synopsis, videos and slides: https://bit.ly/2Y1vqeI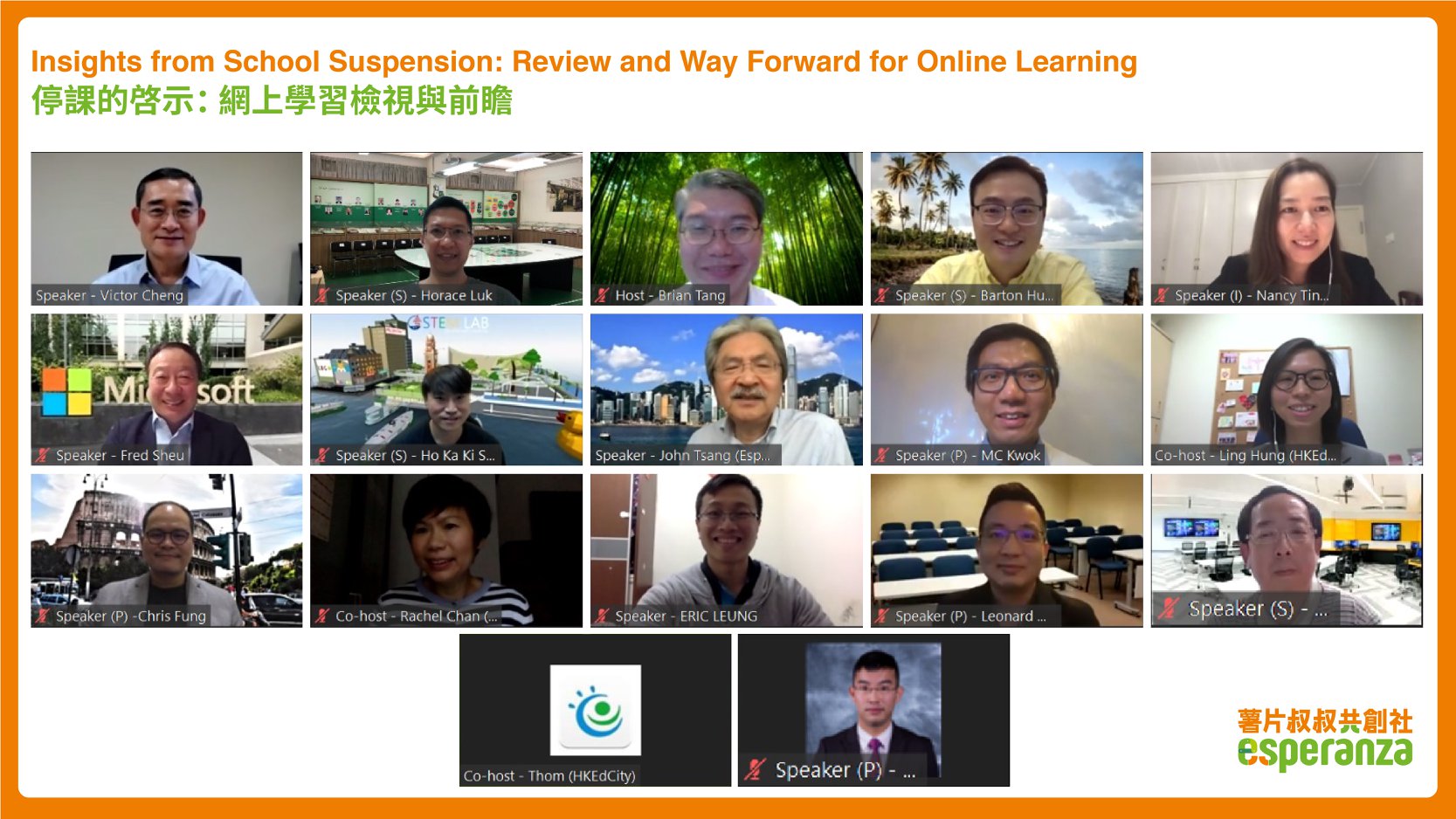 Insights from School Suspension: Review and Way Forward for Online Learning
To empower teachers to implement effective online teaching as well as get prepared for the future of blended learning, Esperanza and HKEdCity jointly organised a webinar on 30 March. Community champions of online learning and educators from local and international schools shared their experiences in designing lesson plans and conducting virtual learning, and introduced the support available to teachers.
Here is the synopsis of the webinar.  You can also watch it on:
https://www.hkedcity.net/goelearning/en/resource/5e83f99aaee1bec953b18c32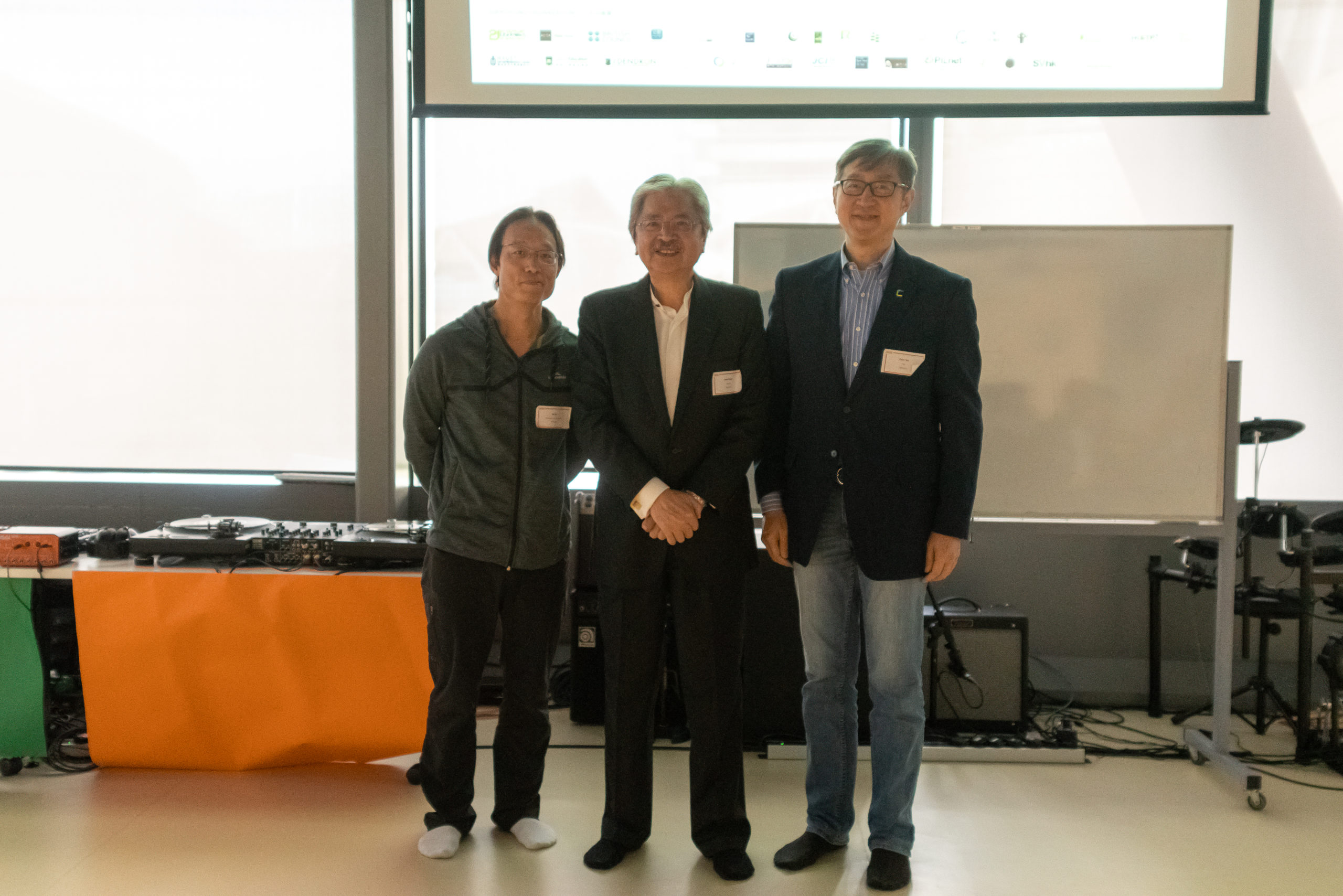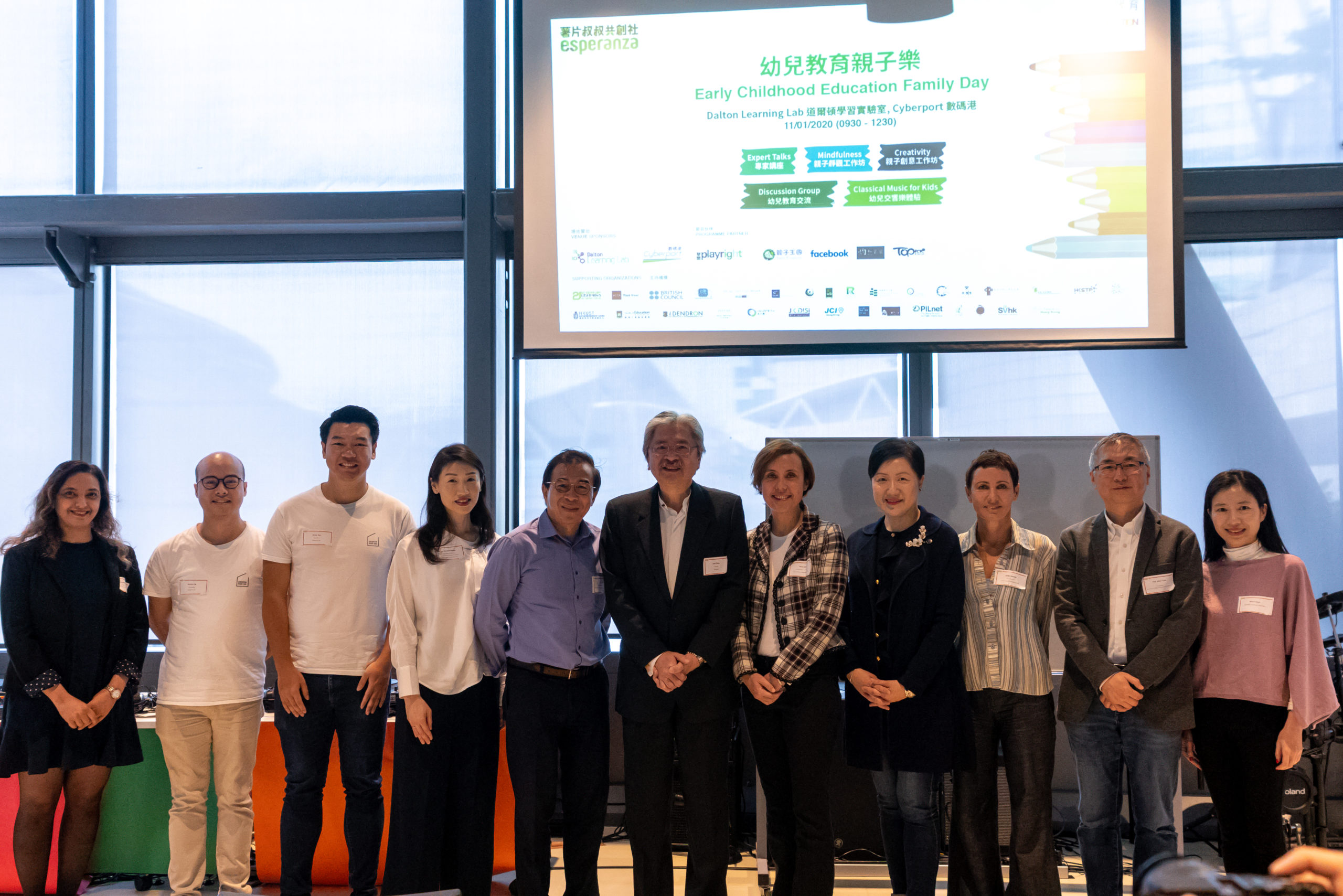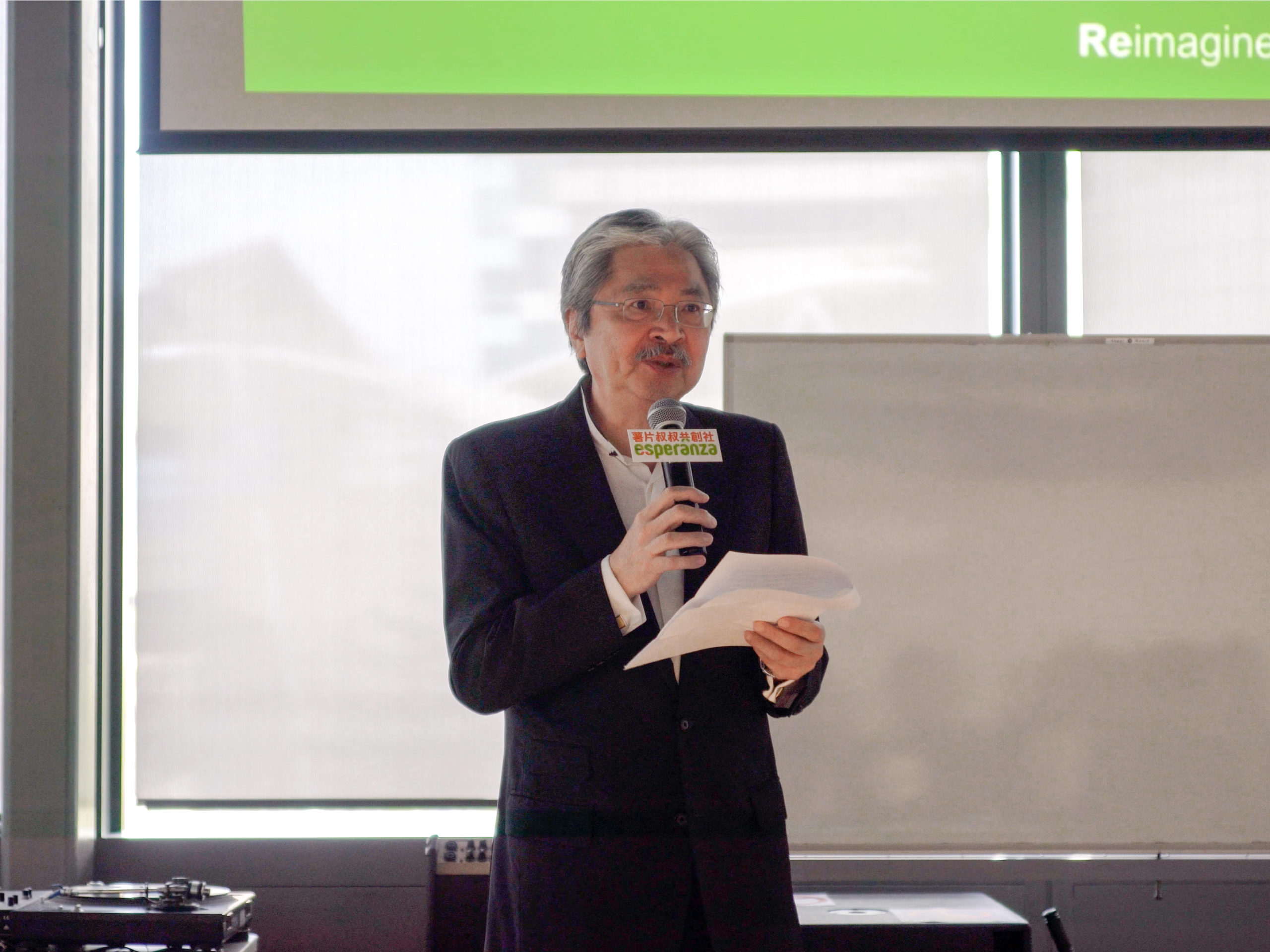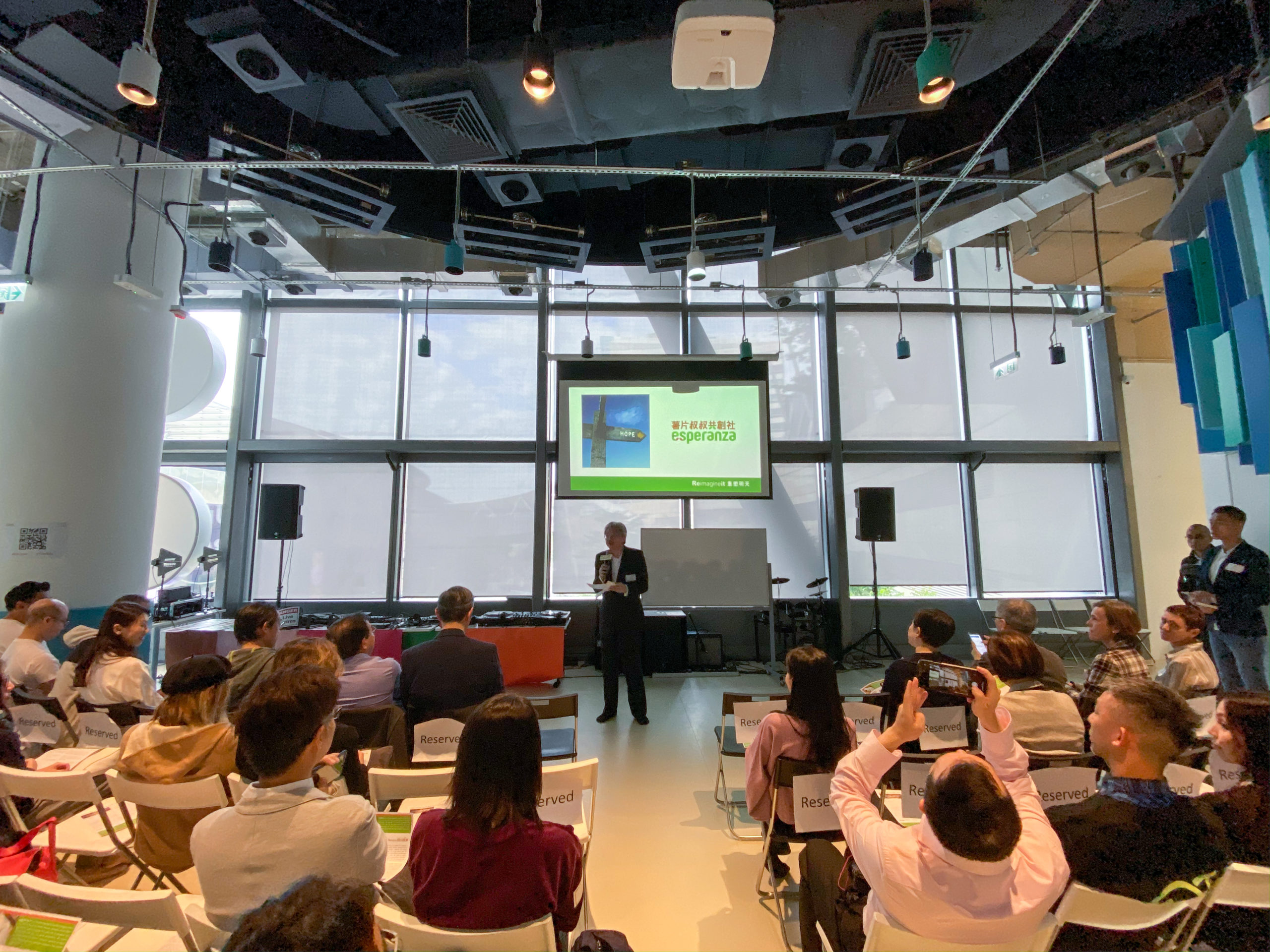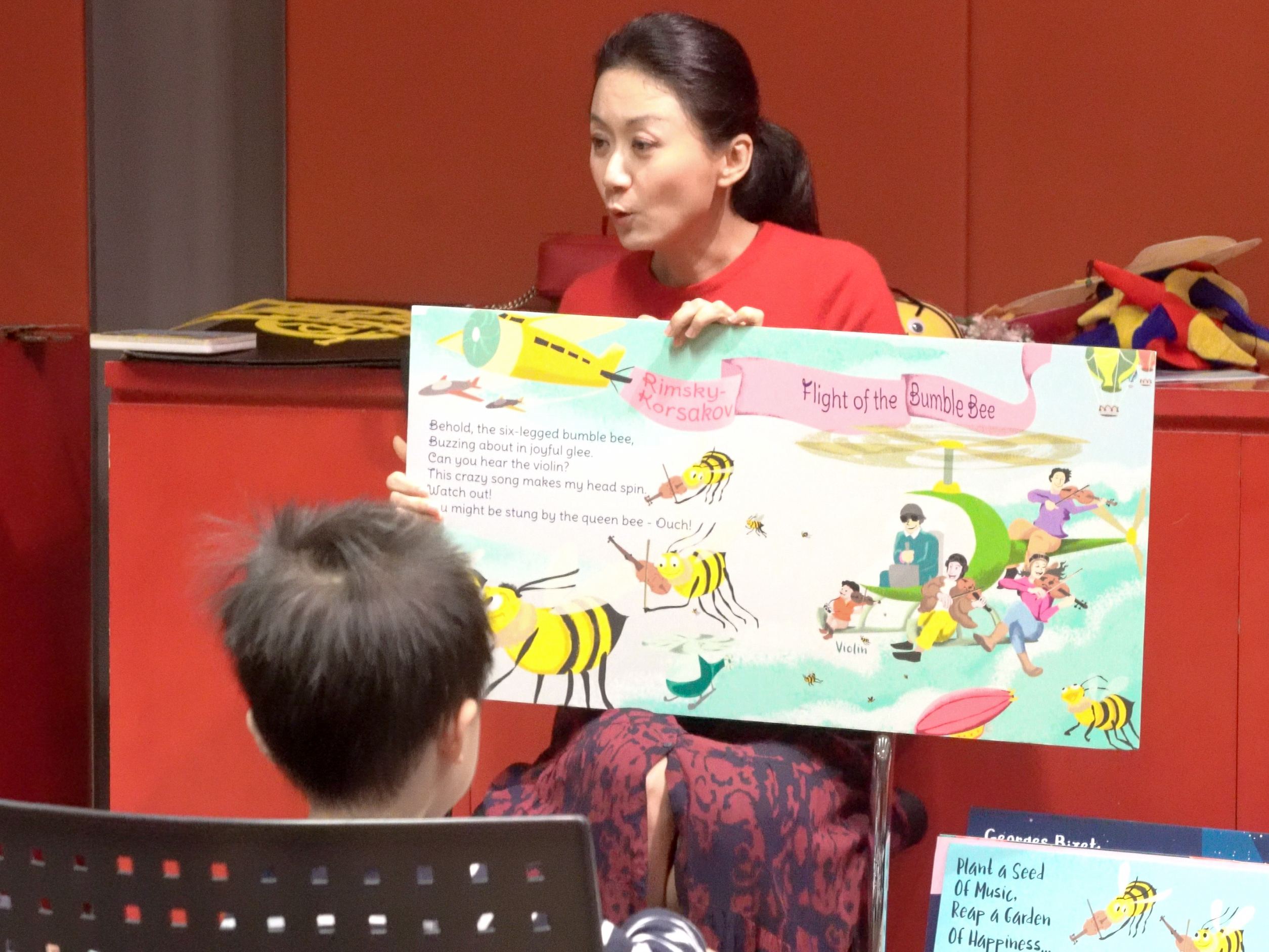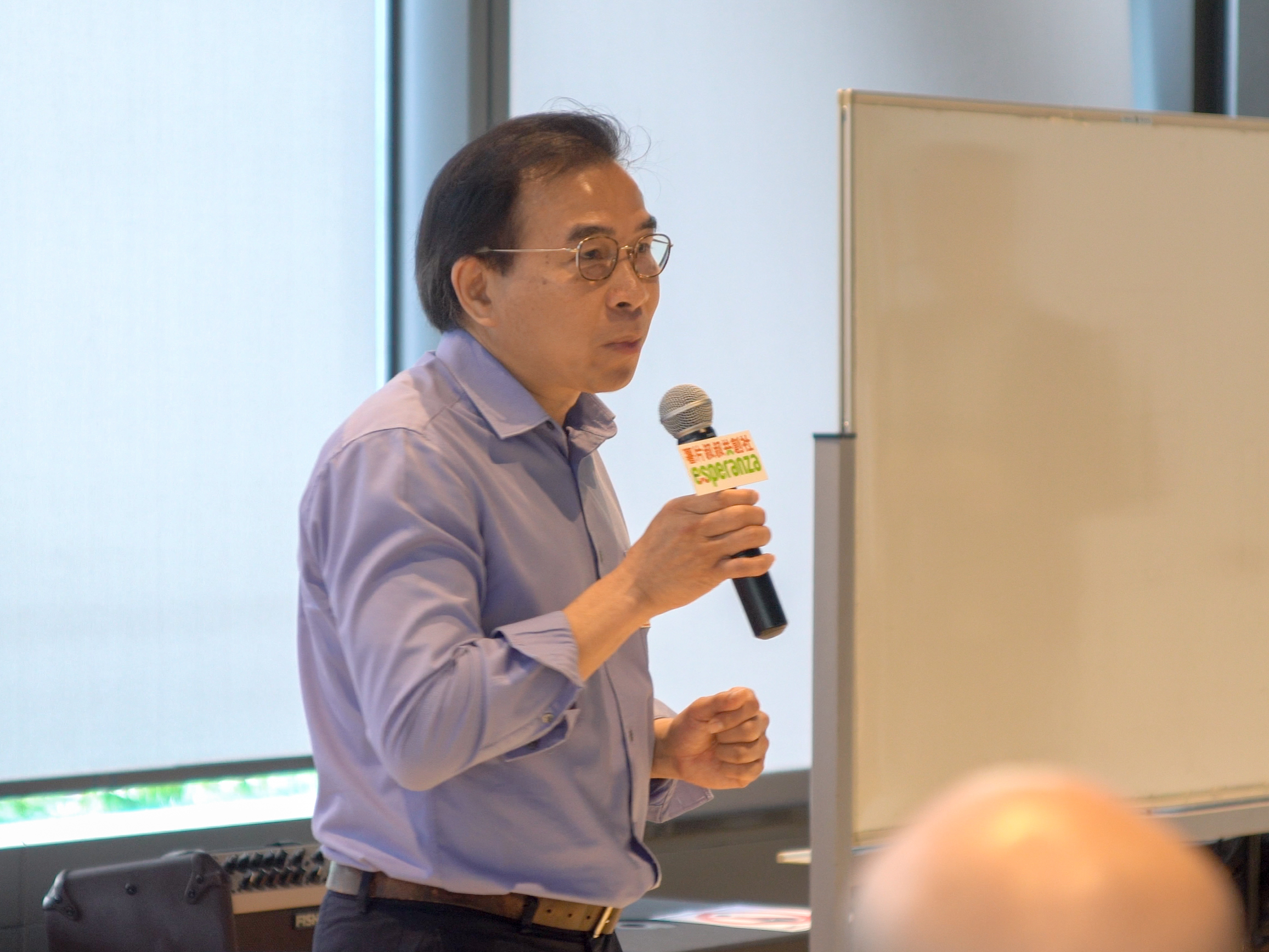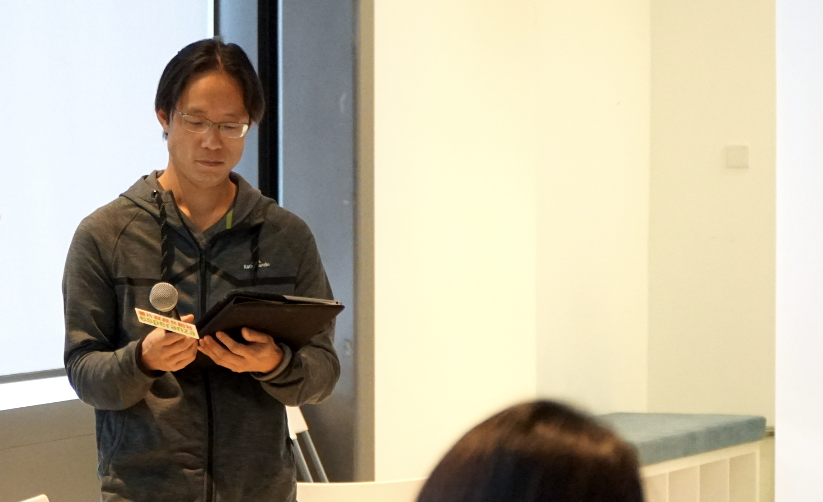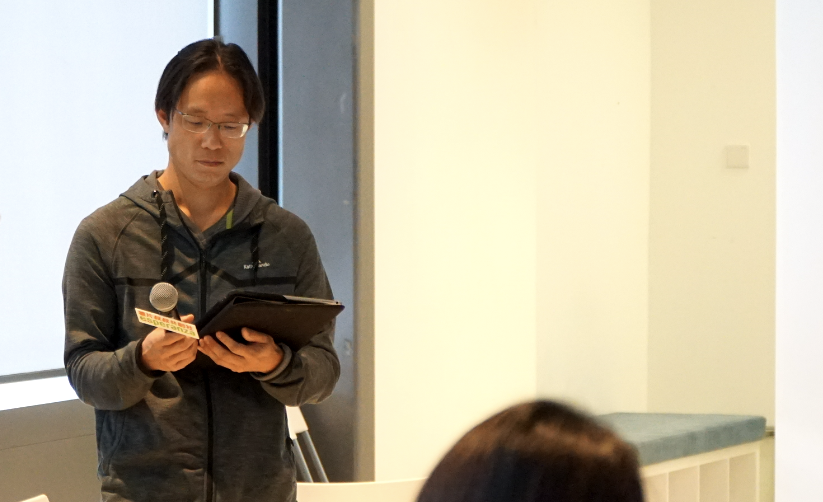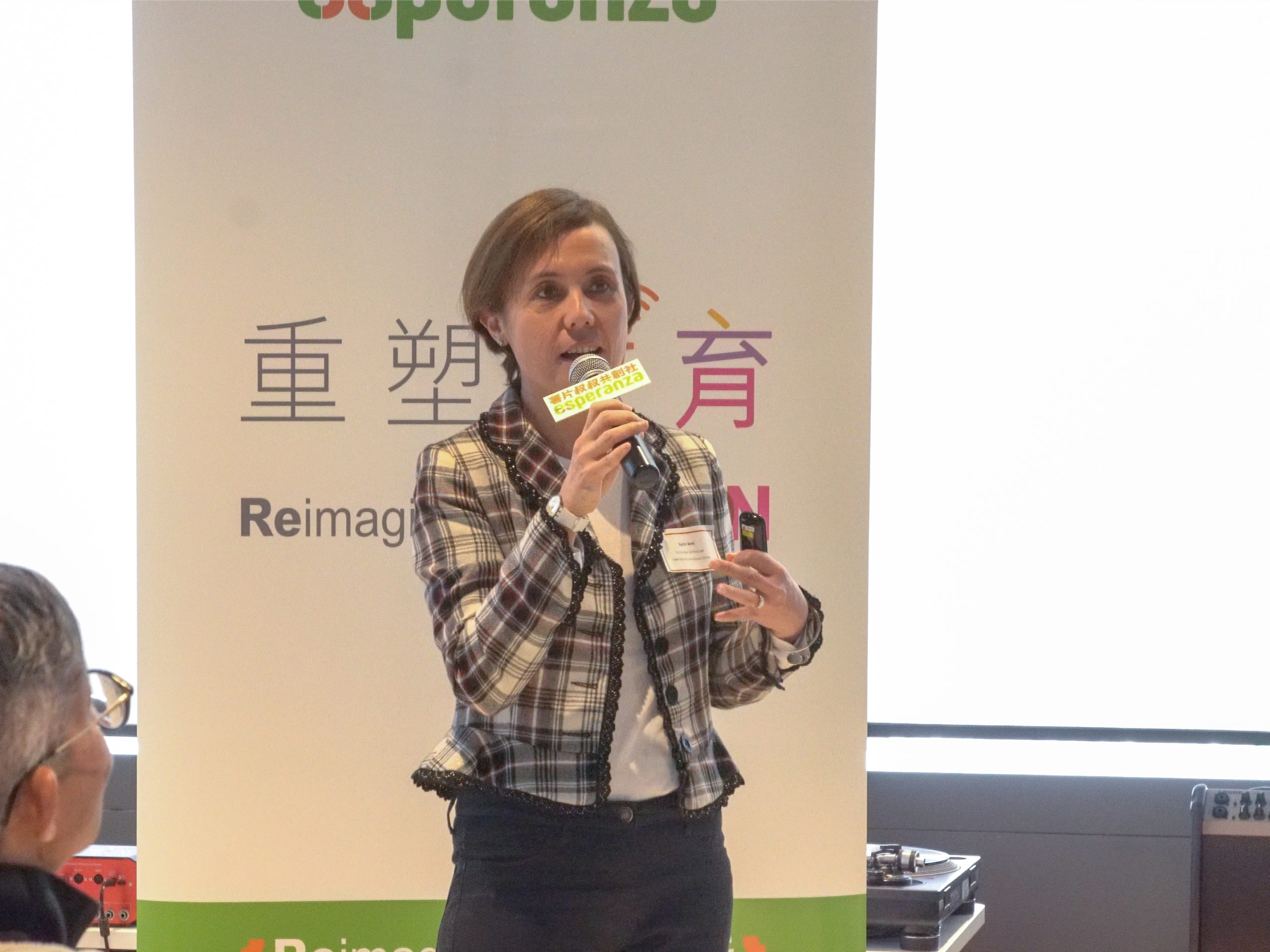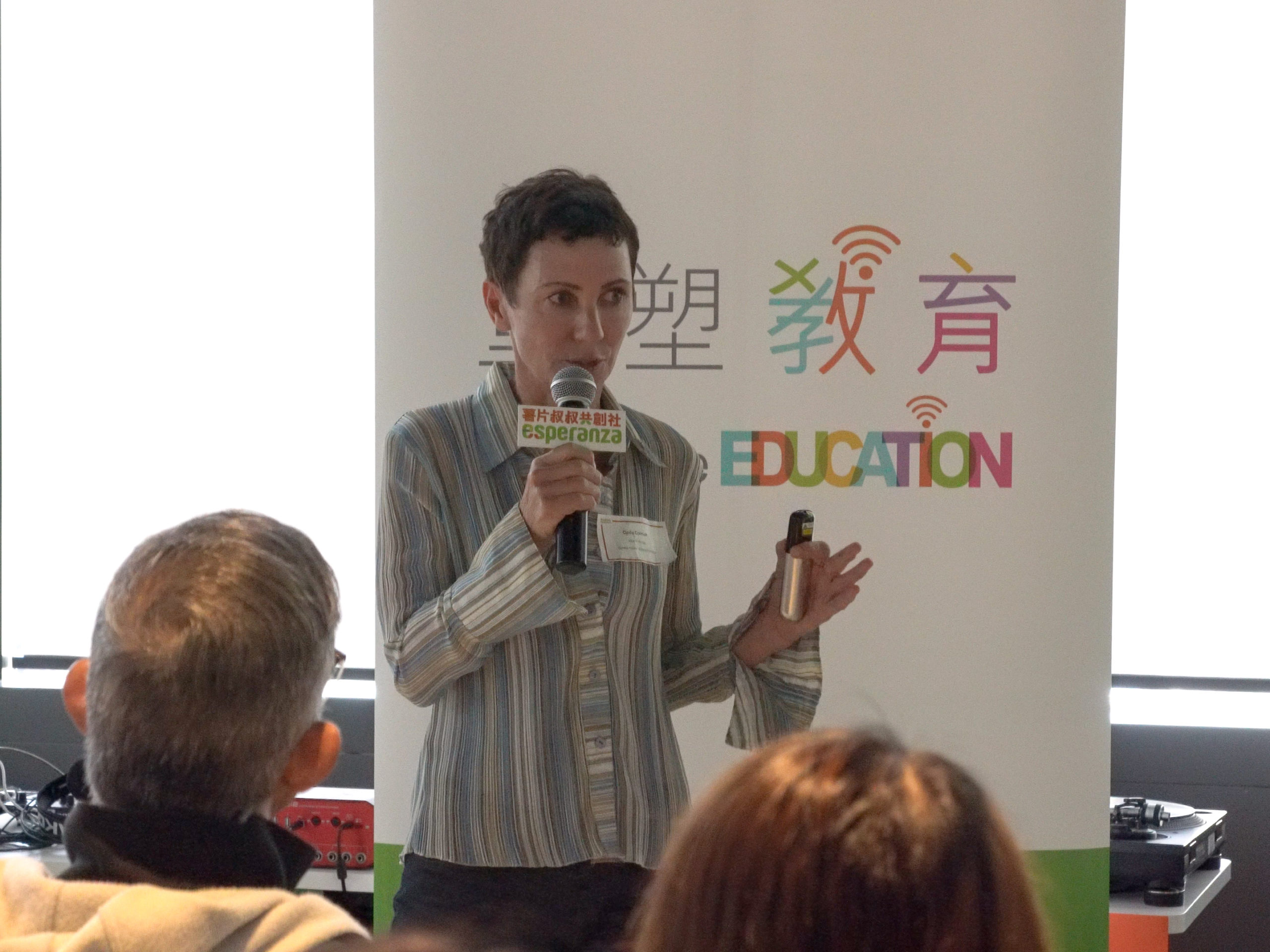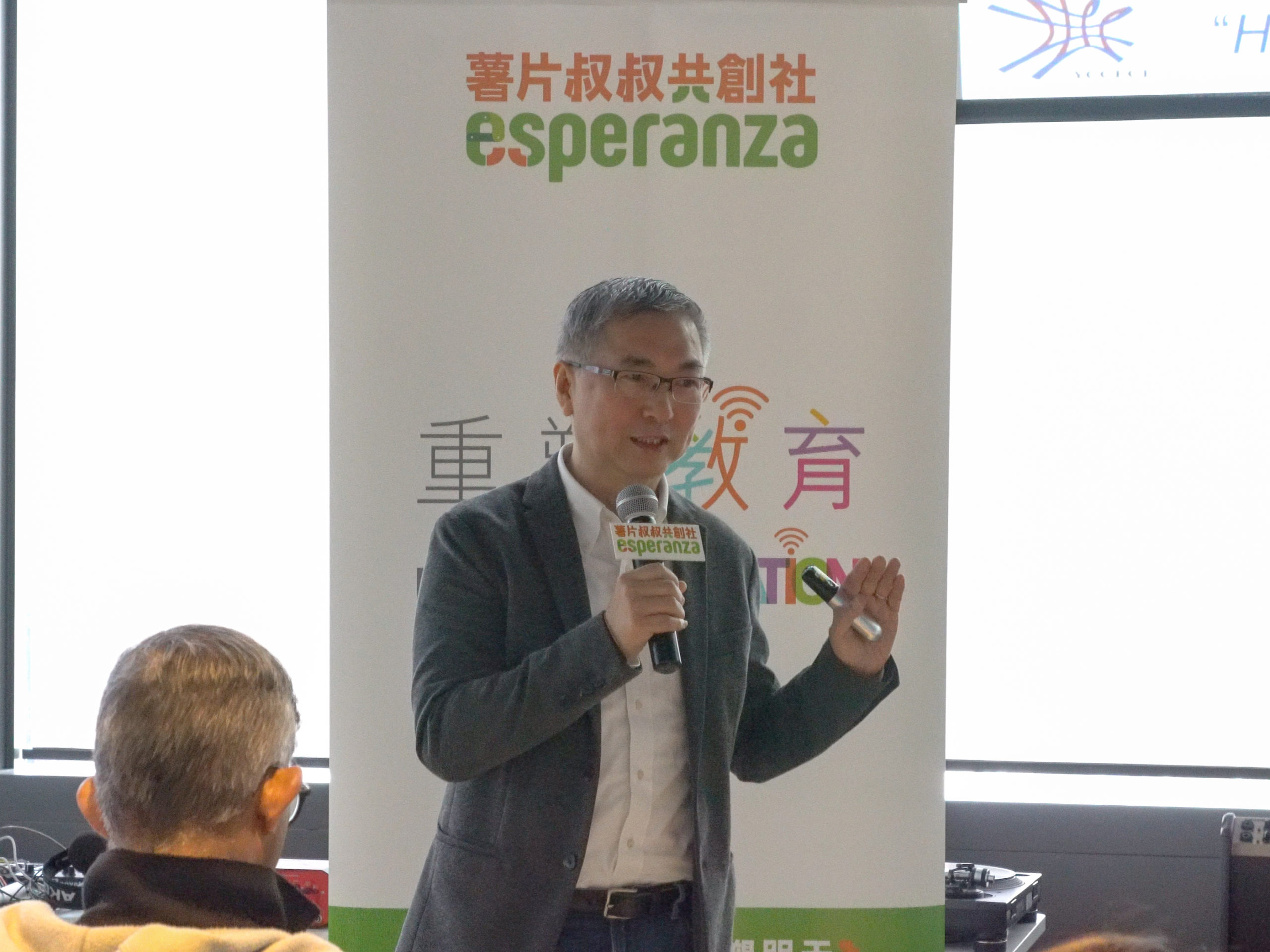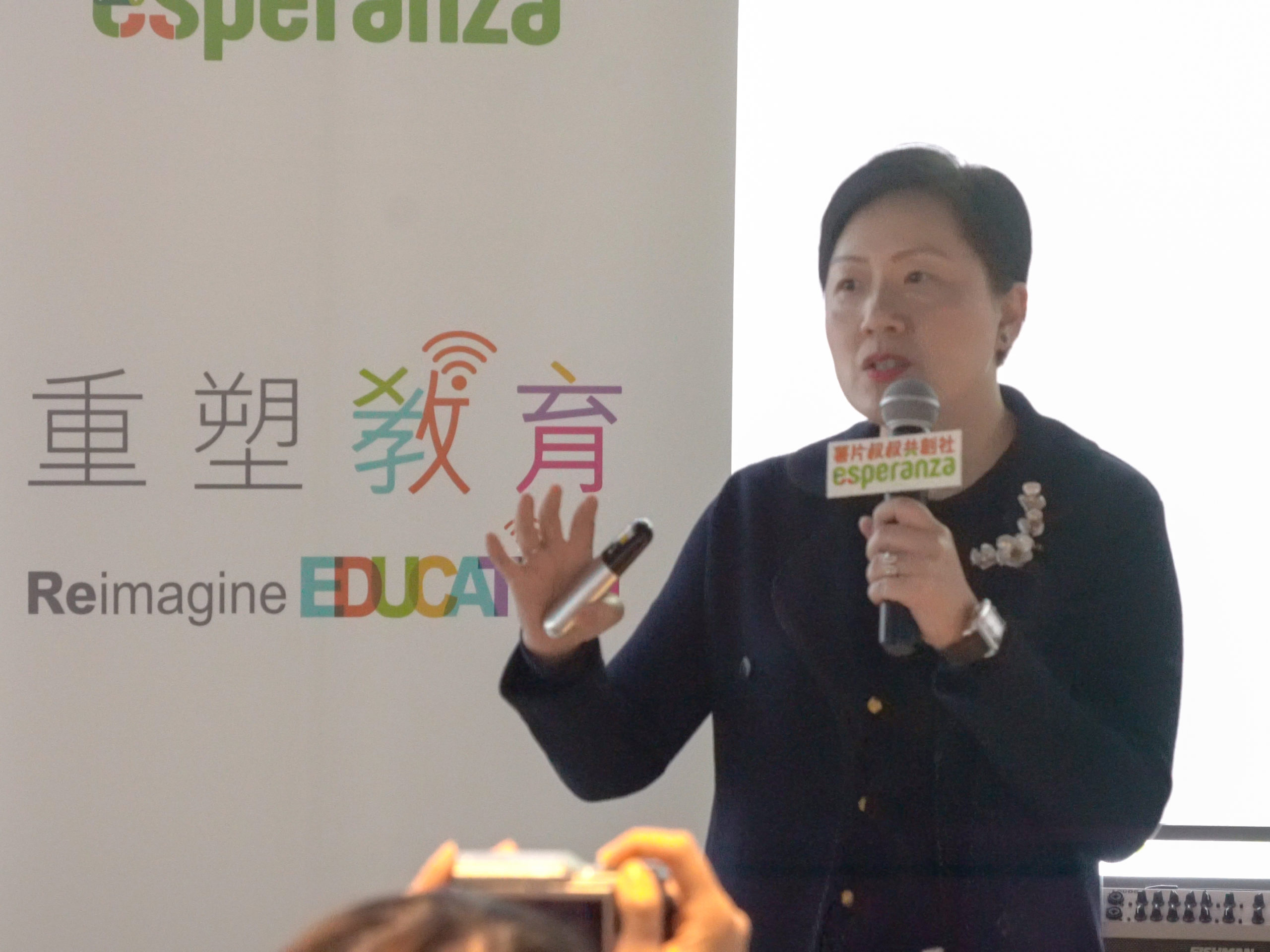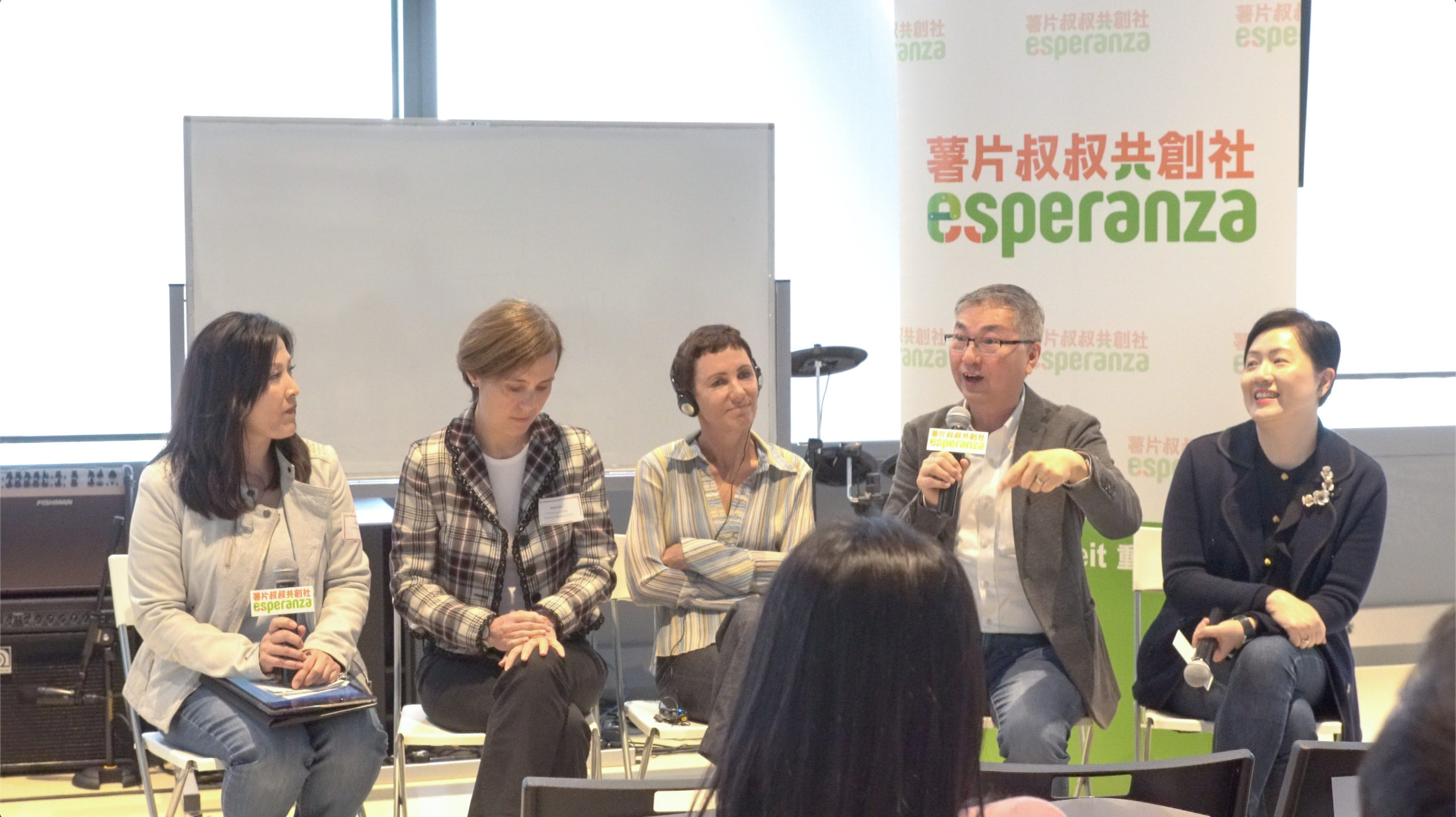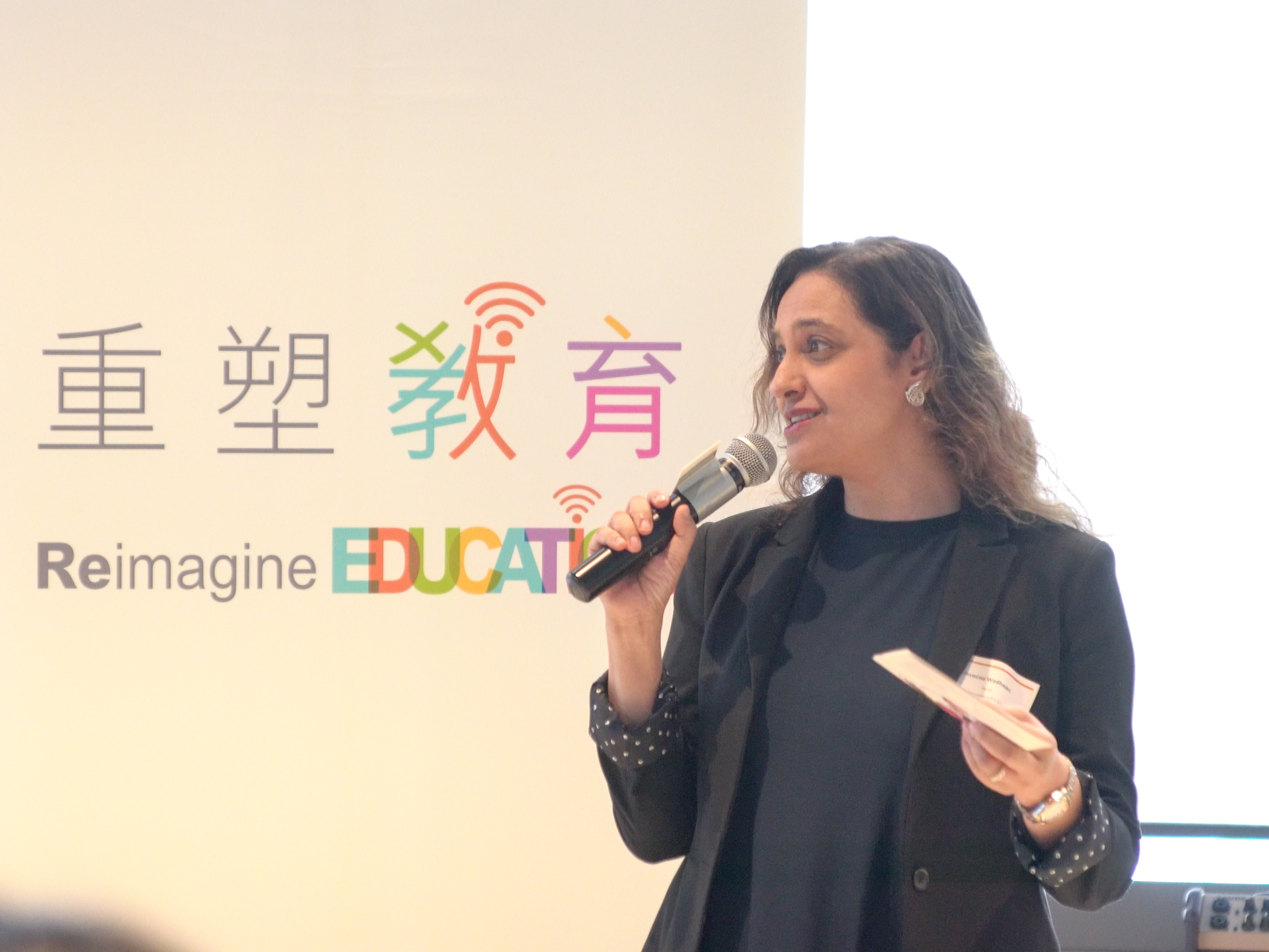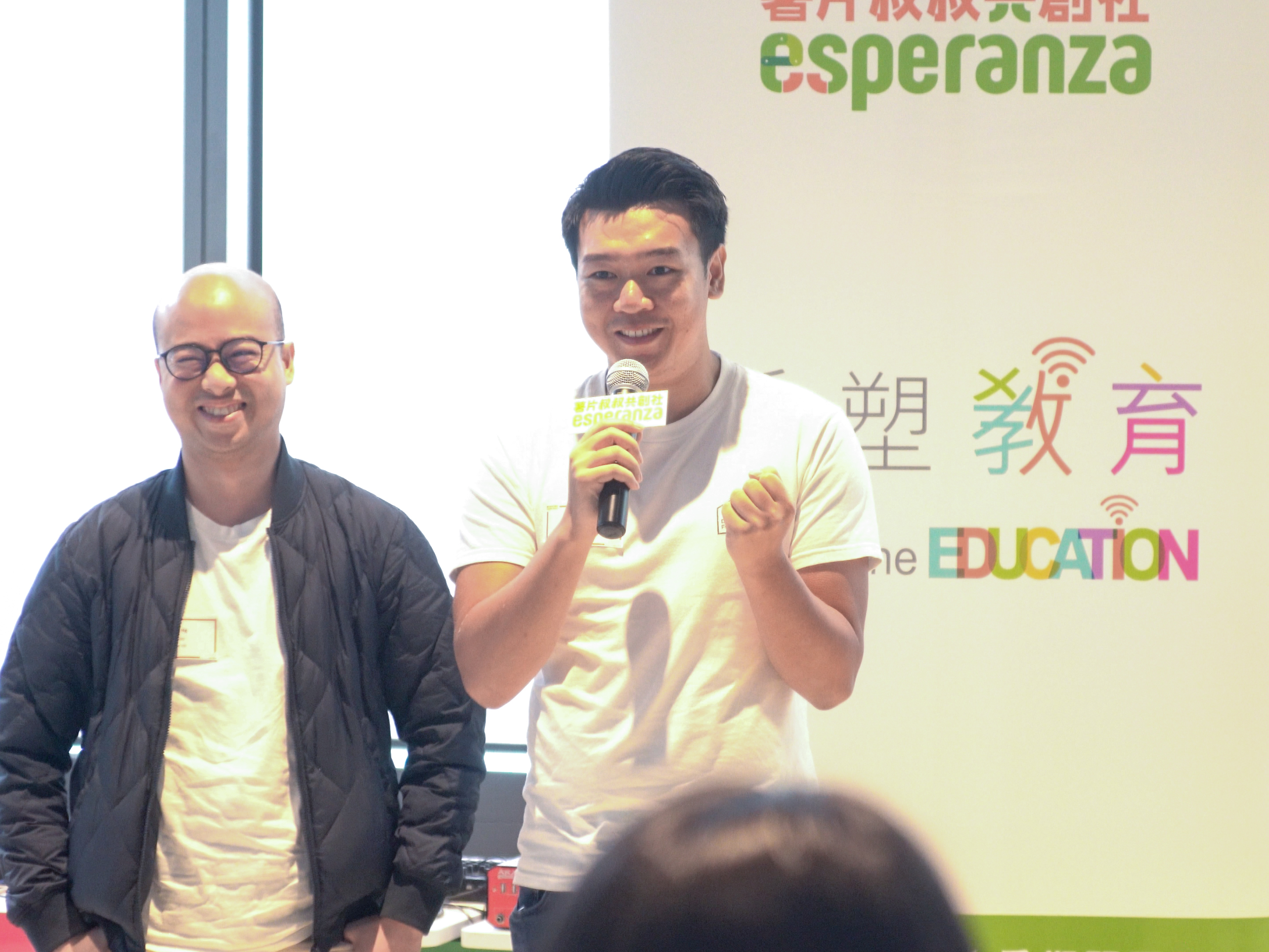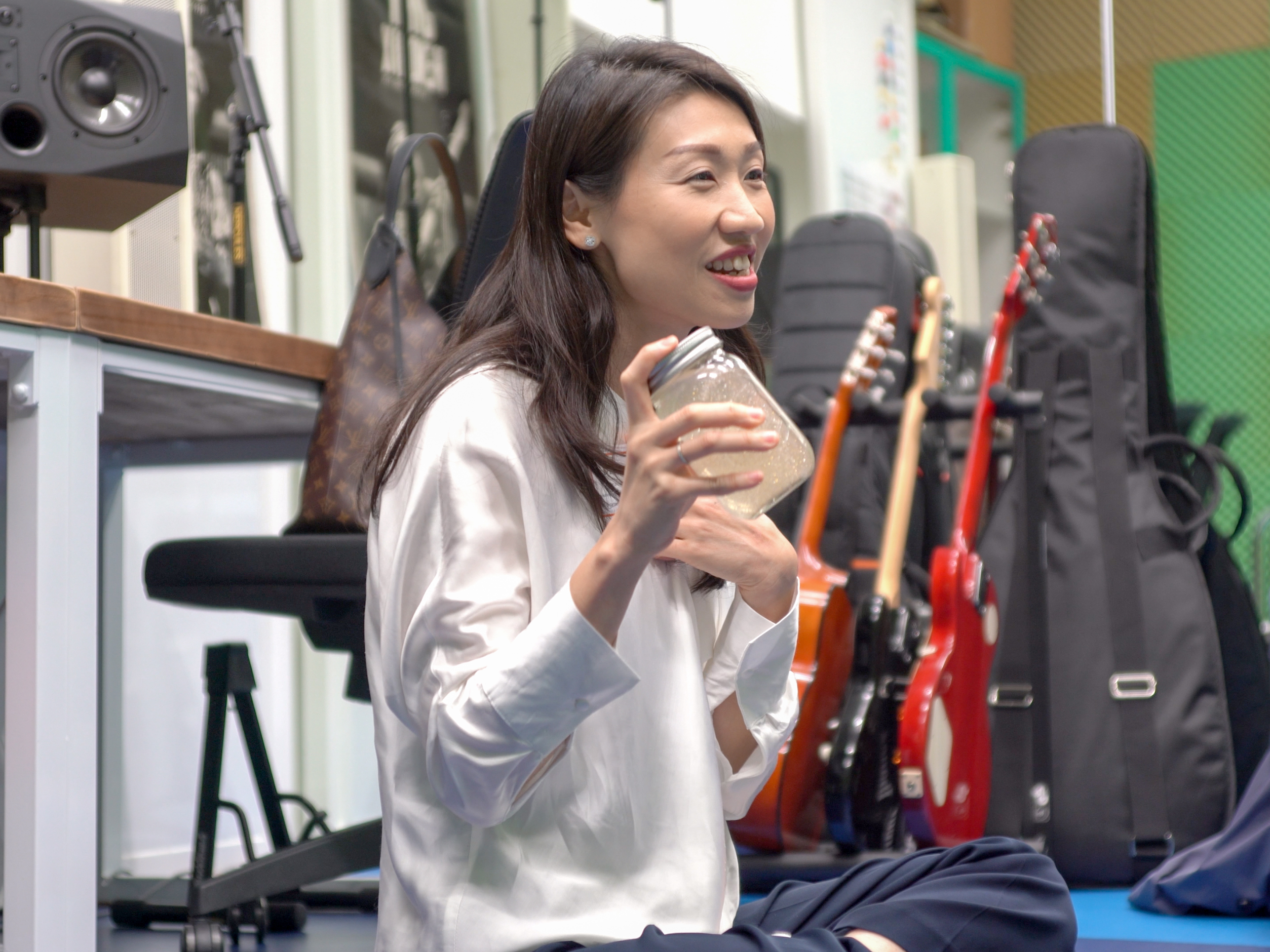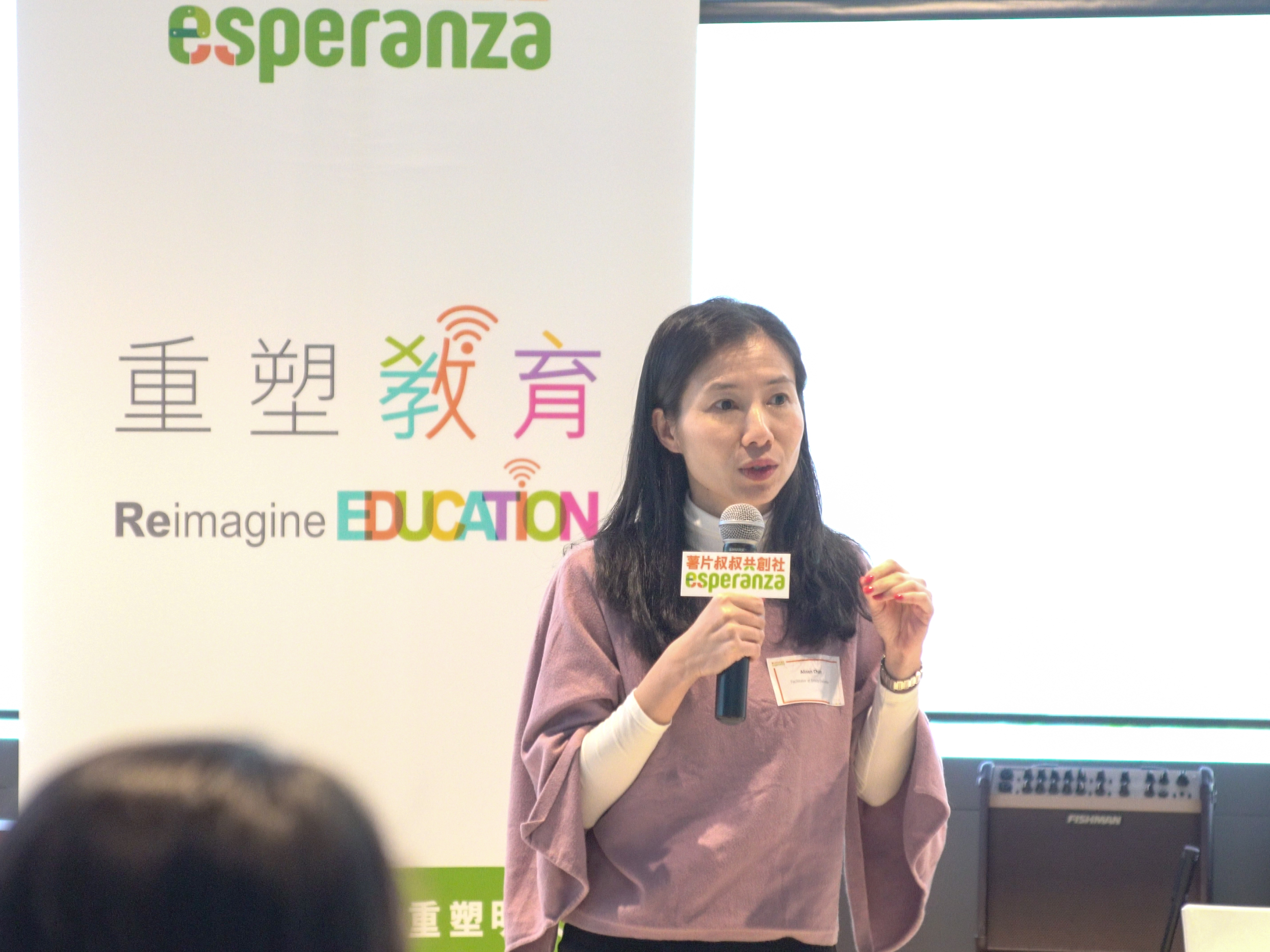 Early Childhood Education Family Day
Esperanza kicked off our 2020 Reimagine Education programme with discussions on the future of early childhood education in Hong Kong earlier this month. Experts see the need for convergence of the local and international systems, with emphasis on developing children's learning motivation, their social and emotional skills through supportive and yet not over-protective parenting. The single most important message is perhaps "we can all co-create changes – parents, teachers, children and the society at large."
Click here to learn more.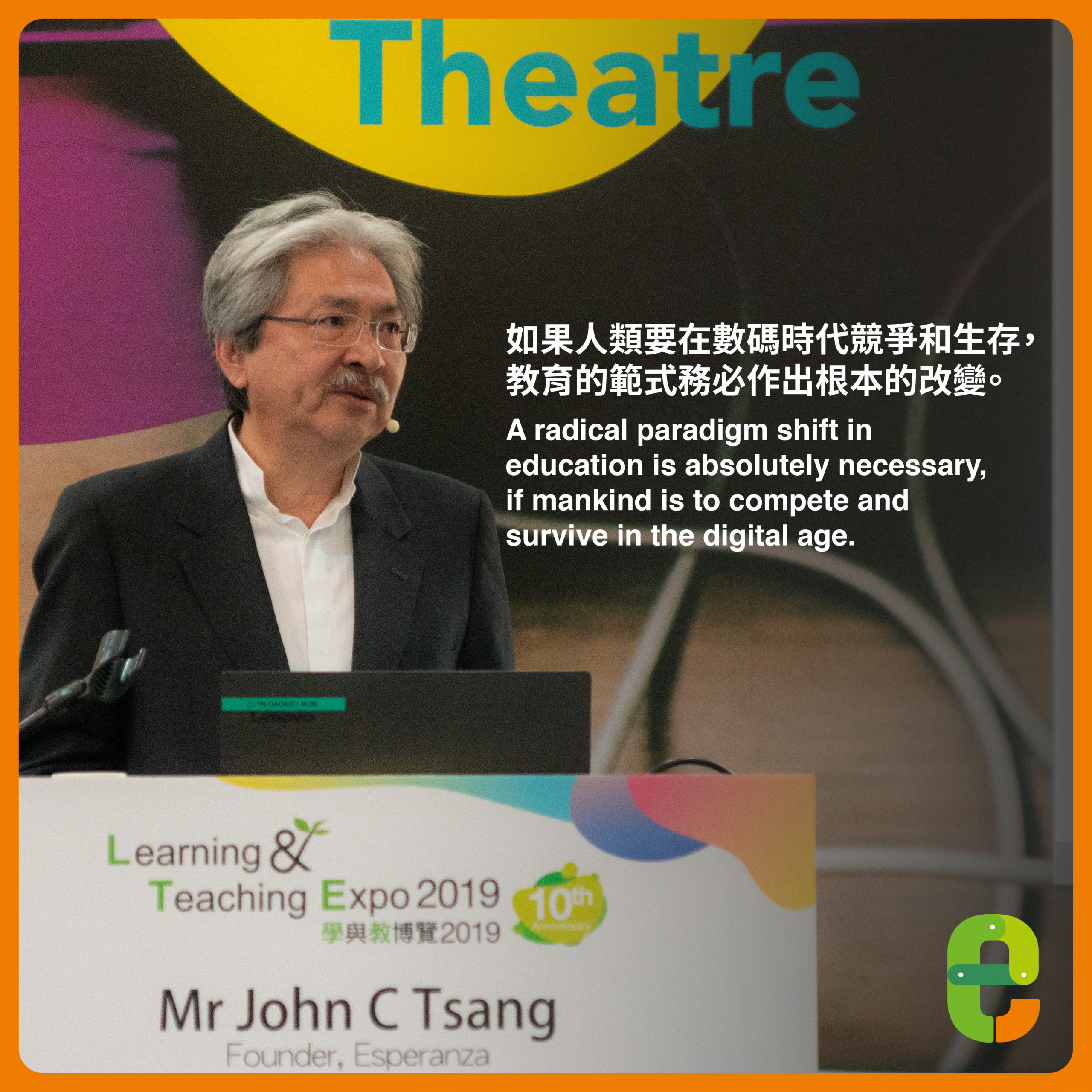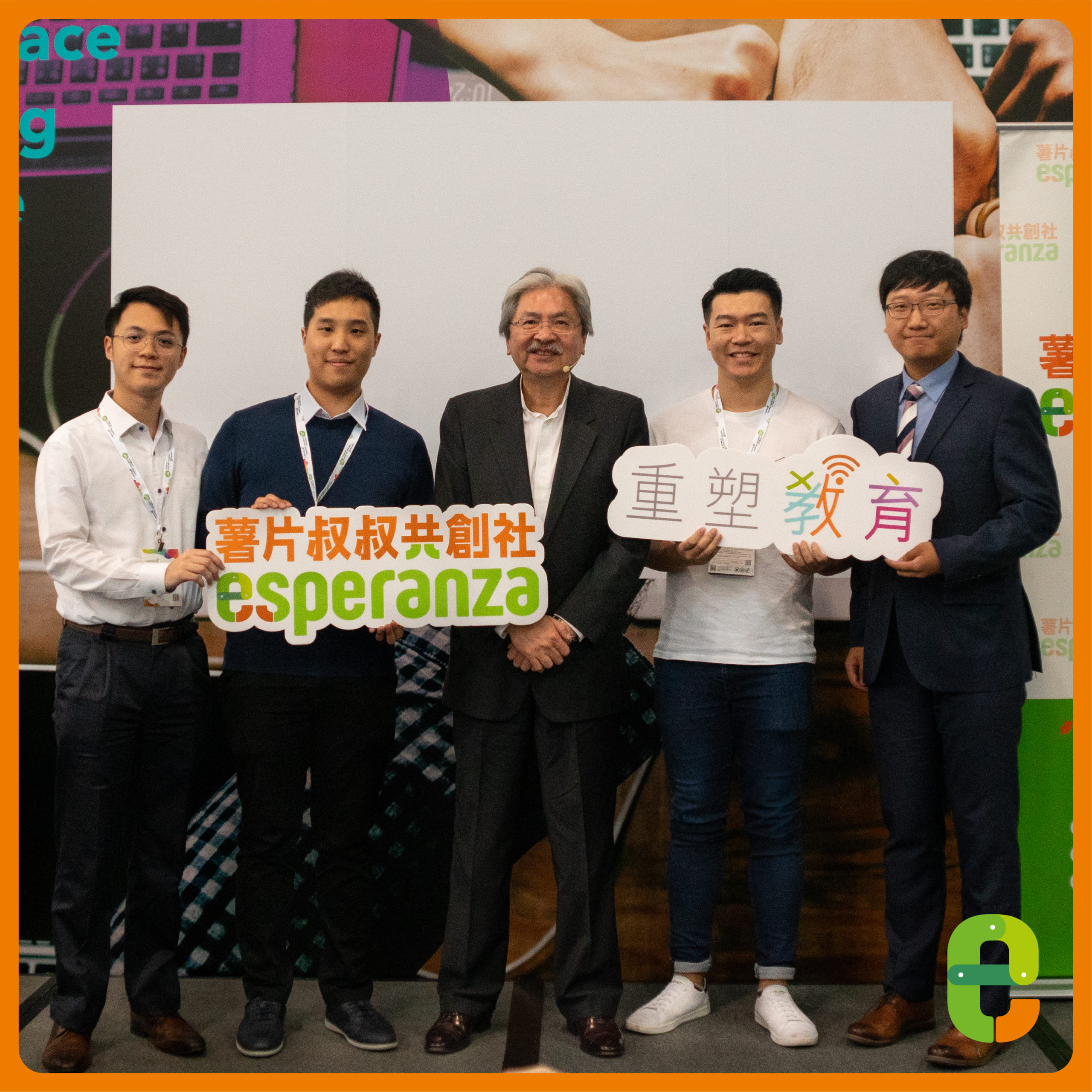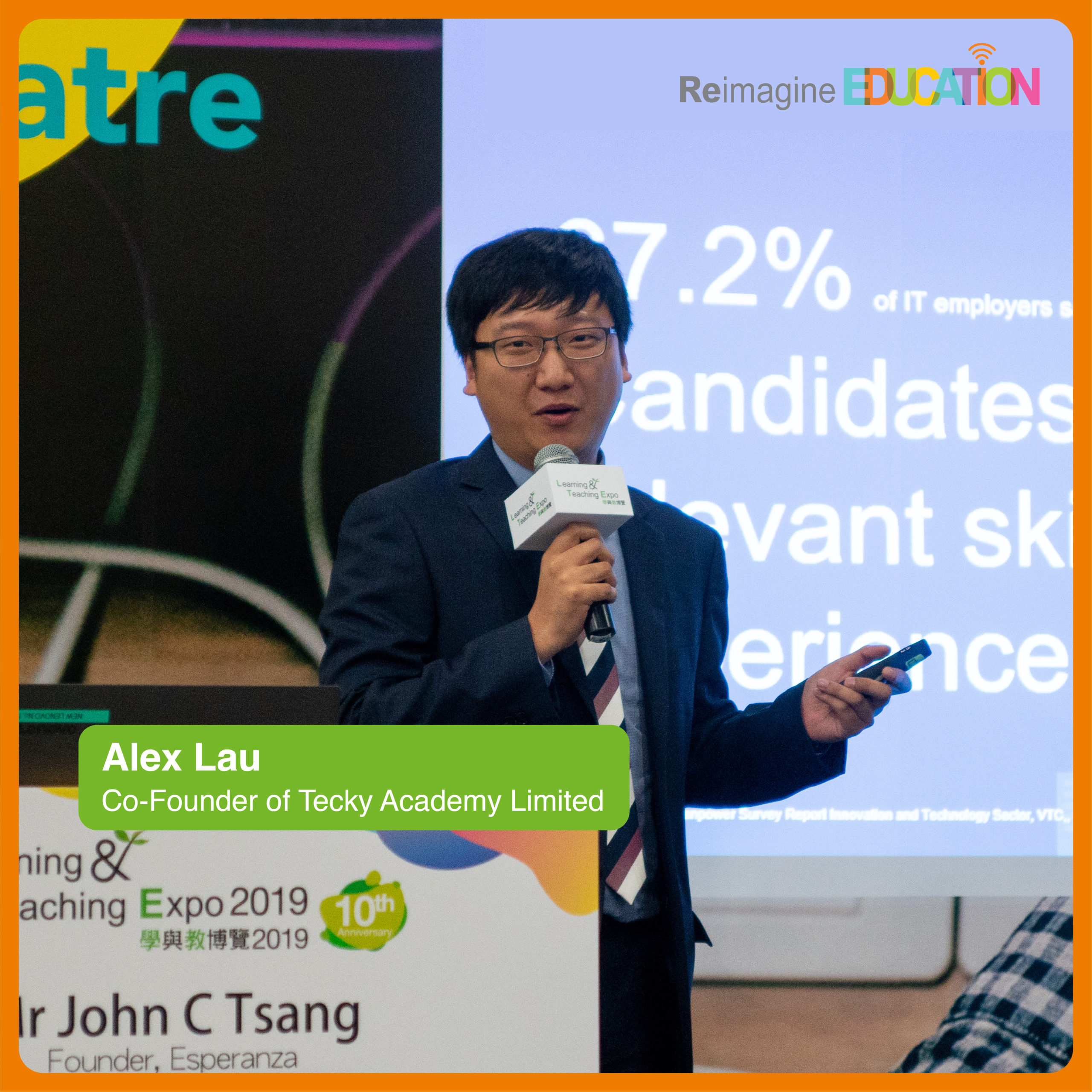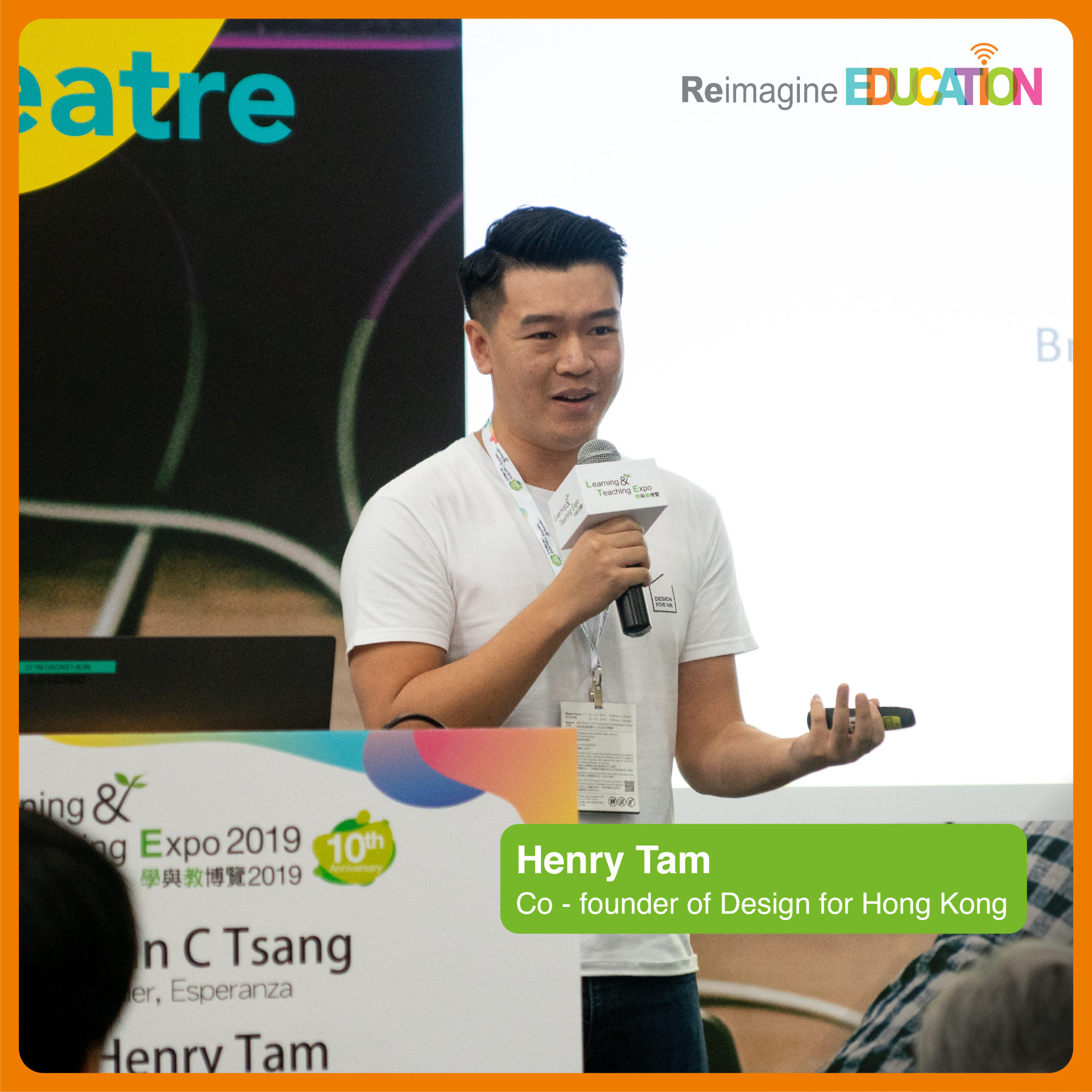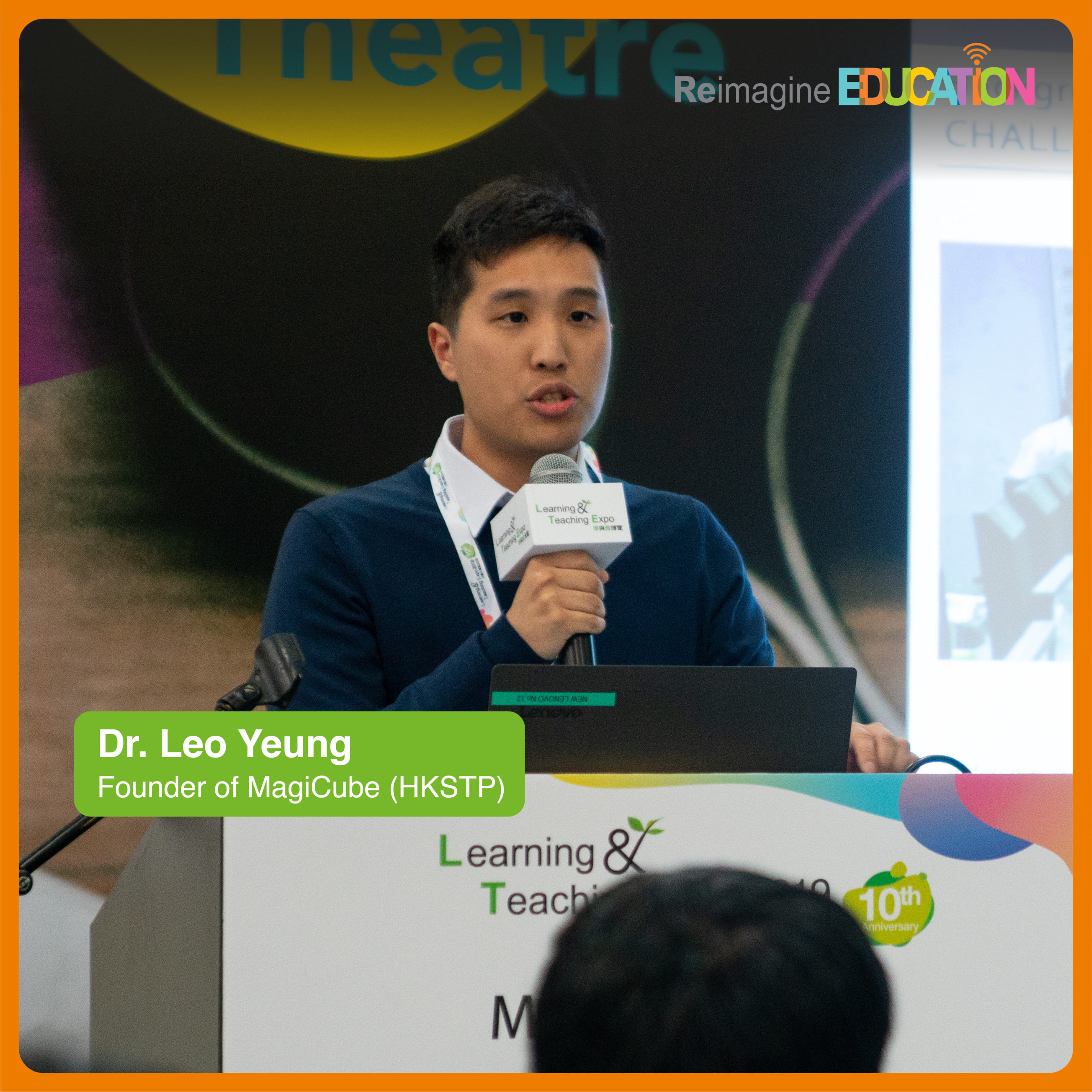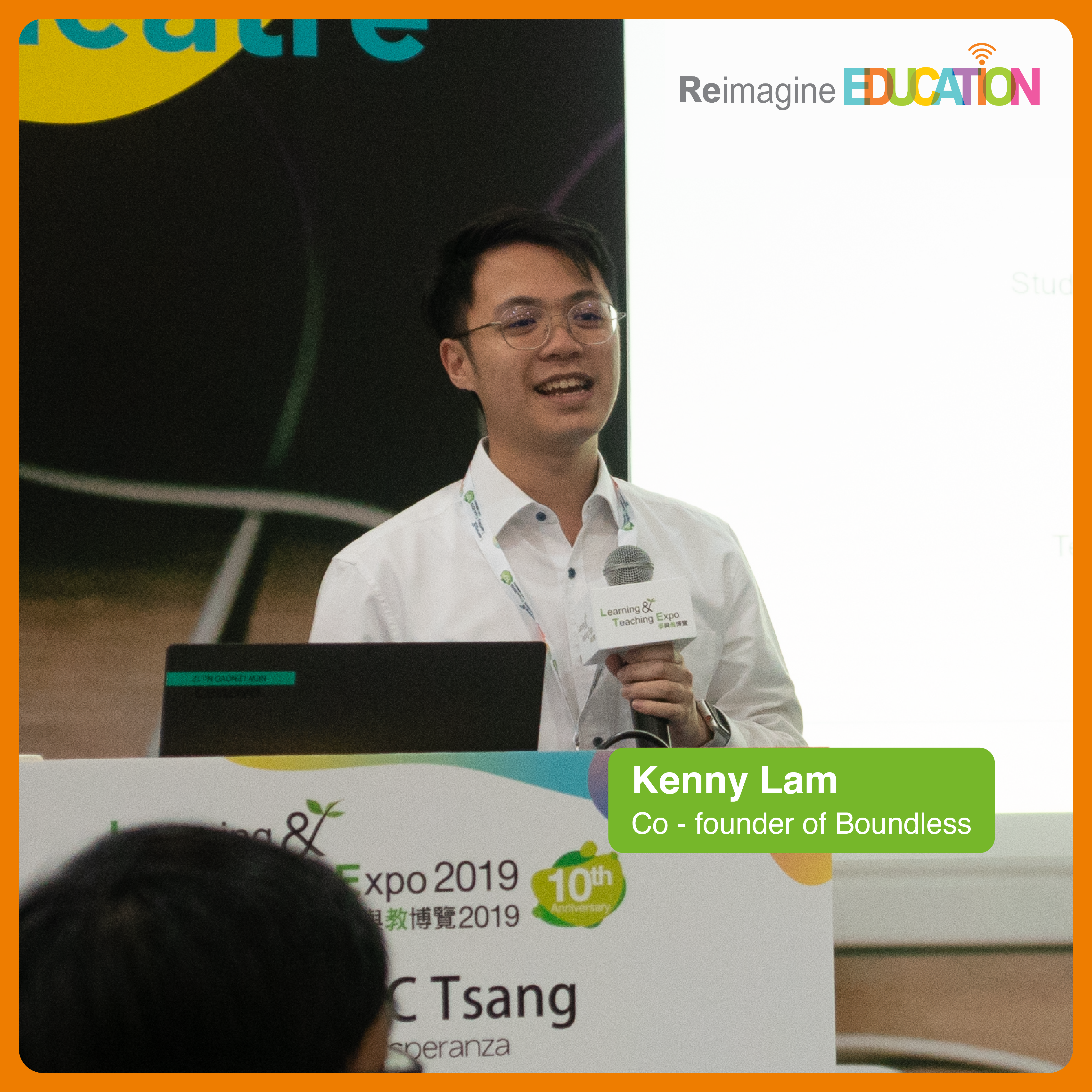 Reimagine Education Together!
Esperanza is pleased to present the 4 winners of the Reimagine Education Challenge at the Learning & Teaching Expo 2019. John also shared his thoughts on why we need new ways of learning, delivering and acquiring knowledge, as we head into a world of intelligent machines. "We have to rethink the role of teachers, how the curriculum, the assessment and the school should be redesigned; and how public monies should be allocated to enable people to learn continuously throughout their entire life span." he said.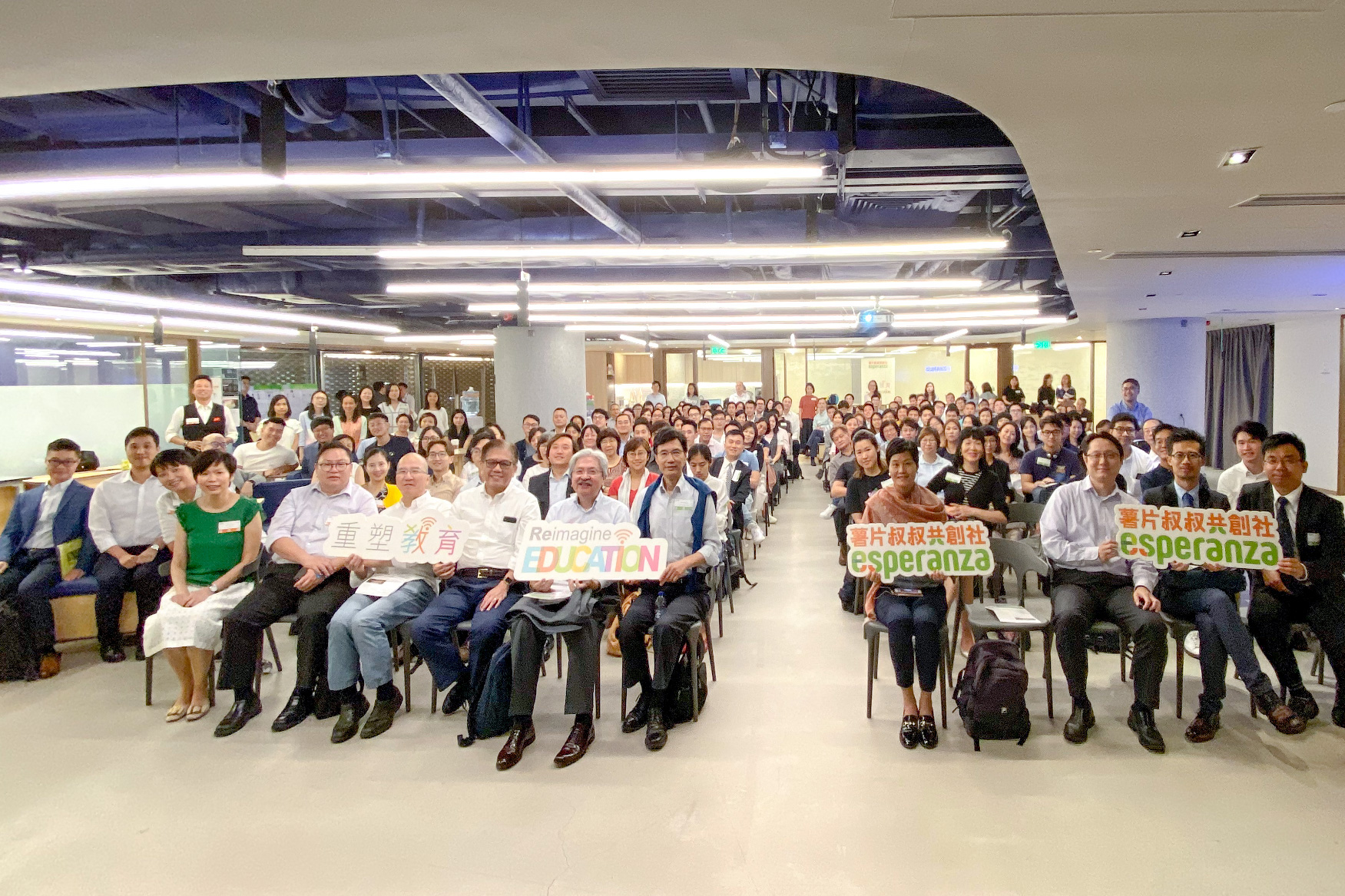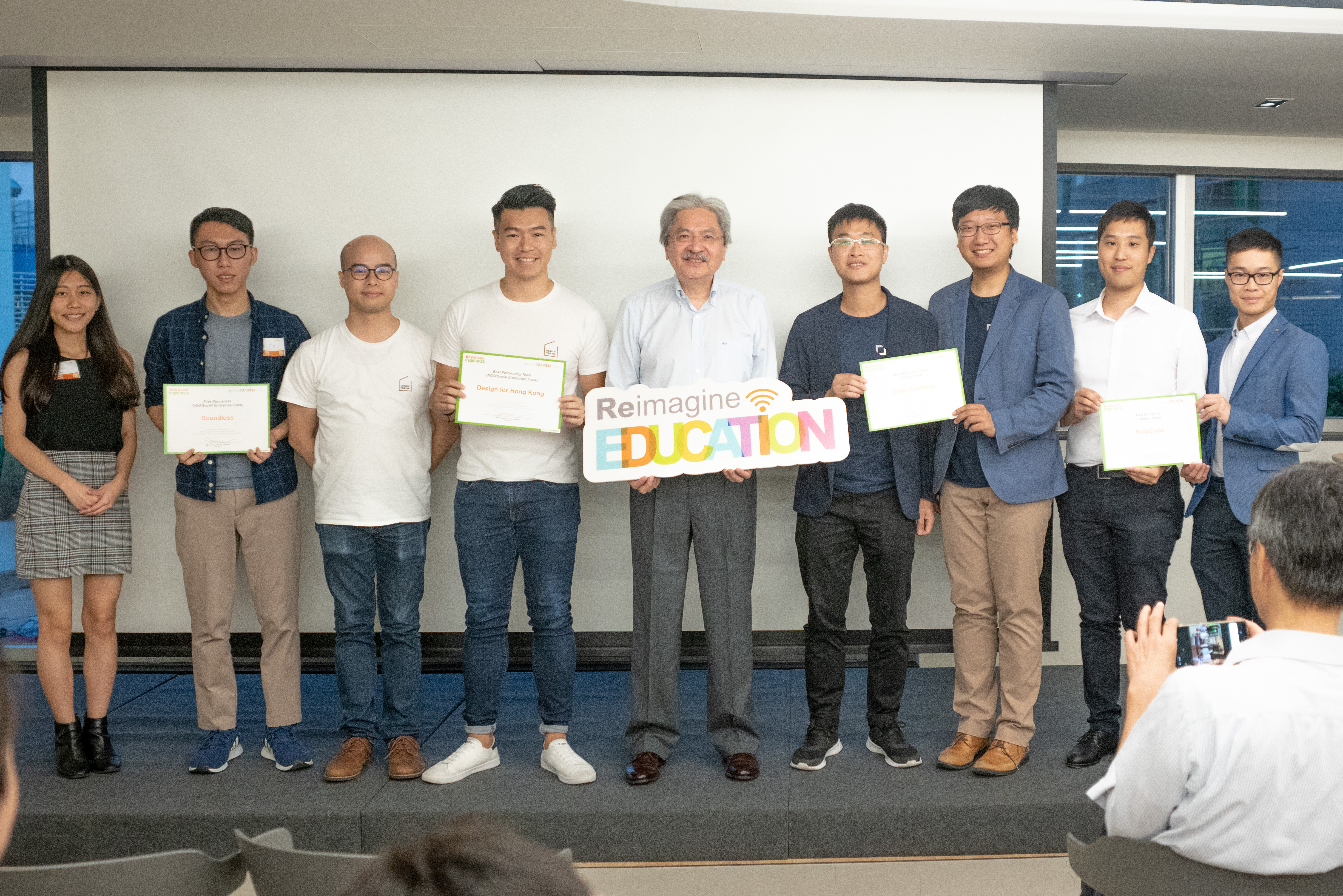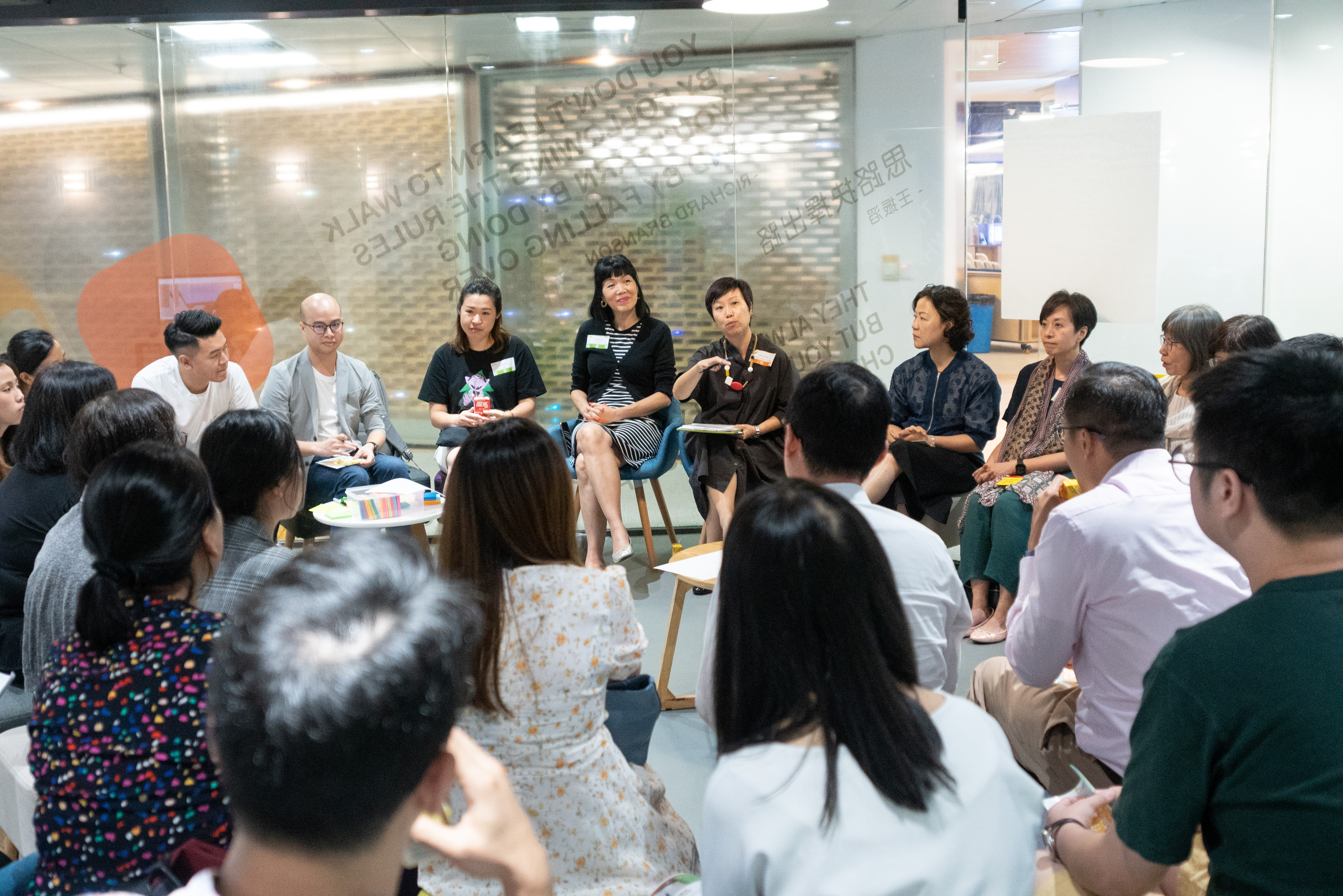 John Tsang presented the awards to the 4 winning teams of the Reimagine Education Challenge. John and Charleston Sin, Executive Director of MIT HK Innovation Node talked about the trends in innovation education. Esperanza also kicked off the "Reimagine Education" community building activities with 4 group discussions at the Roundup.
Reimagine Education Challenge

重塑教育挑戰最後4強已?生。恭喜以下隊伍!Congrats to the Top 4 of the Reimagine Education Challenge: 最佳表現 Best Performing Teams - Tecky Academy [tecky.io] (初創企業 Startup) - Design For Hong Kong [designforhk.com] (社企/非牟利 SE/NGO) 優秀表現 First Runner-Ups - MagiCube [magicubedu.com] (初創企業 Startup) - Boundless [boundlesshk.org] (社企/非牟利 SE/NGO)若您有興趣了解他們的工作,請密切留意稍後公布的重塑教育回合總結活動 (10月3日)。If you are interested in learning more about their work, stay tuned for the Challenge Roundup on 3 October. 現時就讓我們一起重温整個重塑教育挑戰的精華片段。Now let's review the highlights of the Challenge.#薯片叔叔共創社#重塑教育#Esperanza#ReimagineEducation

Posted by Esperanza 薯片叔叔共創社 on Friday, 30 August 2019

The Reimagine Education Challenge, organized by Esperanza,
was concluded on 28 August 2019 with the selection of the top four:
Best Performing Teams: Tecky Academy (startup) and Design for Hong Kong (social enterprise)
First Runner-Ups: MagiCube (startup) and Boundless (NGO)
Watch the video and learn more.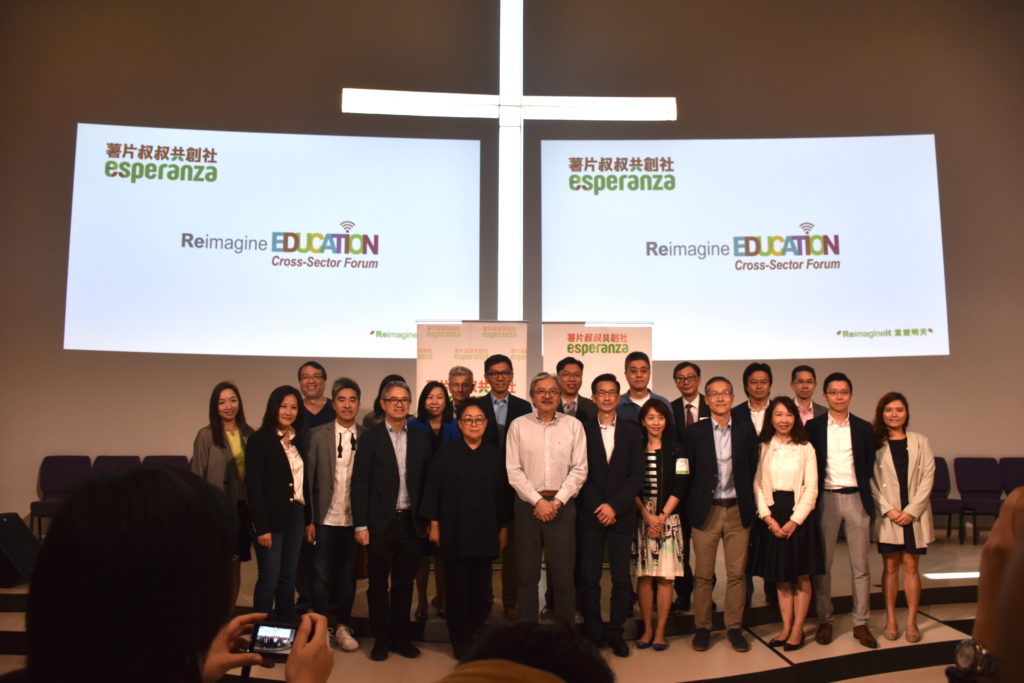 At the Cross-Sector Forum on 11 May, Mr John C Tsang unveiled the agenda of the Reimagine Education initiative based on views collected from a survey in the last few months. Quoting the words of Paulo Freie, a Brazilian educator, Mr Tsang said "education should help individuals and society to move towards new possibilities of a fuller and richer life". Read more for a synopsis of the forum.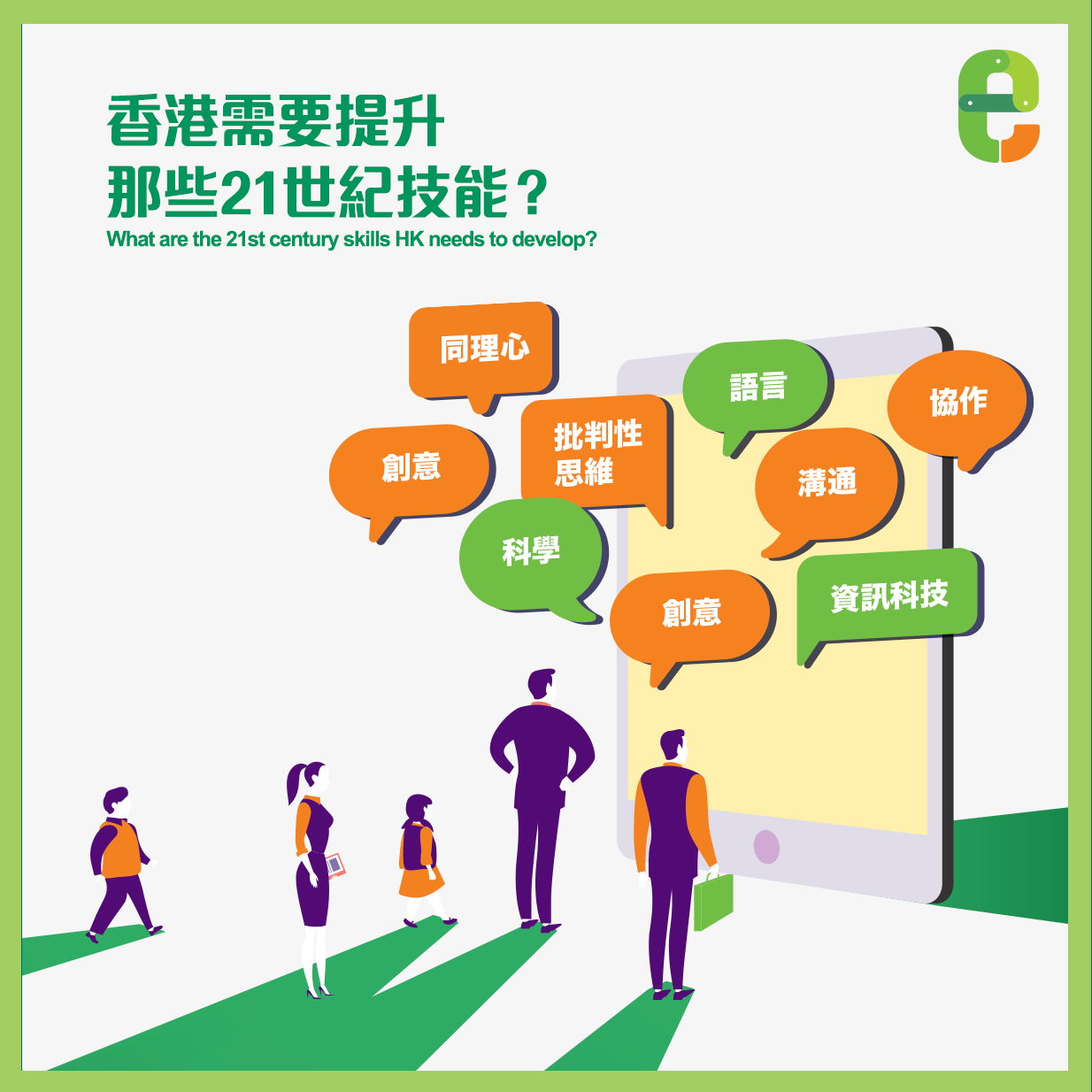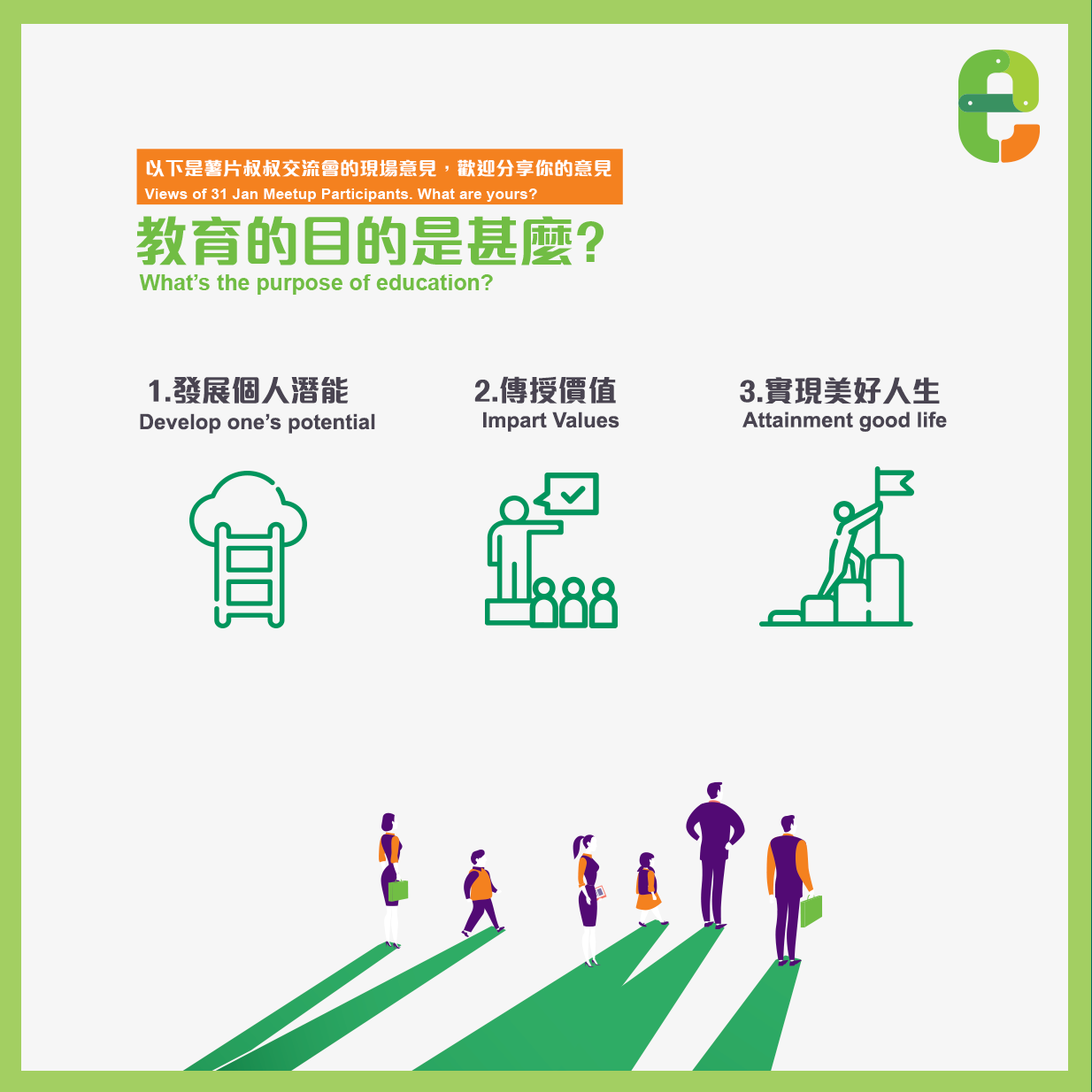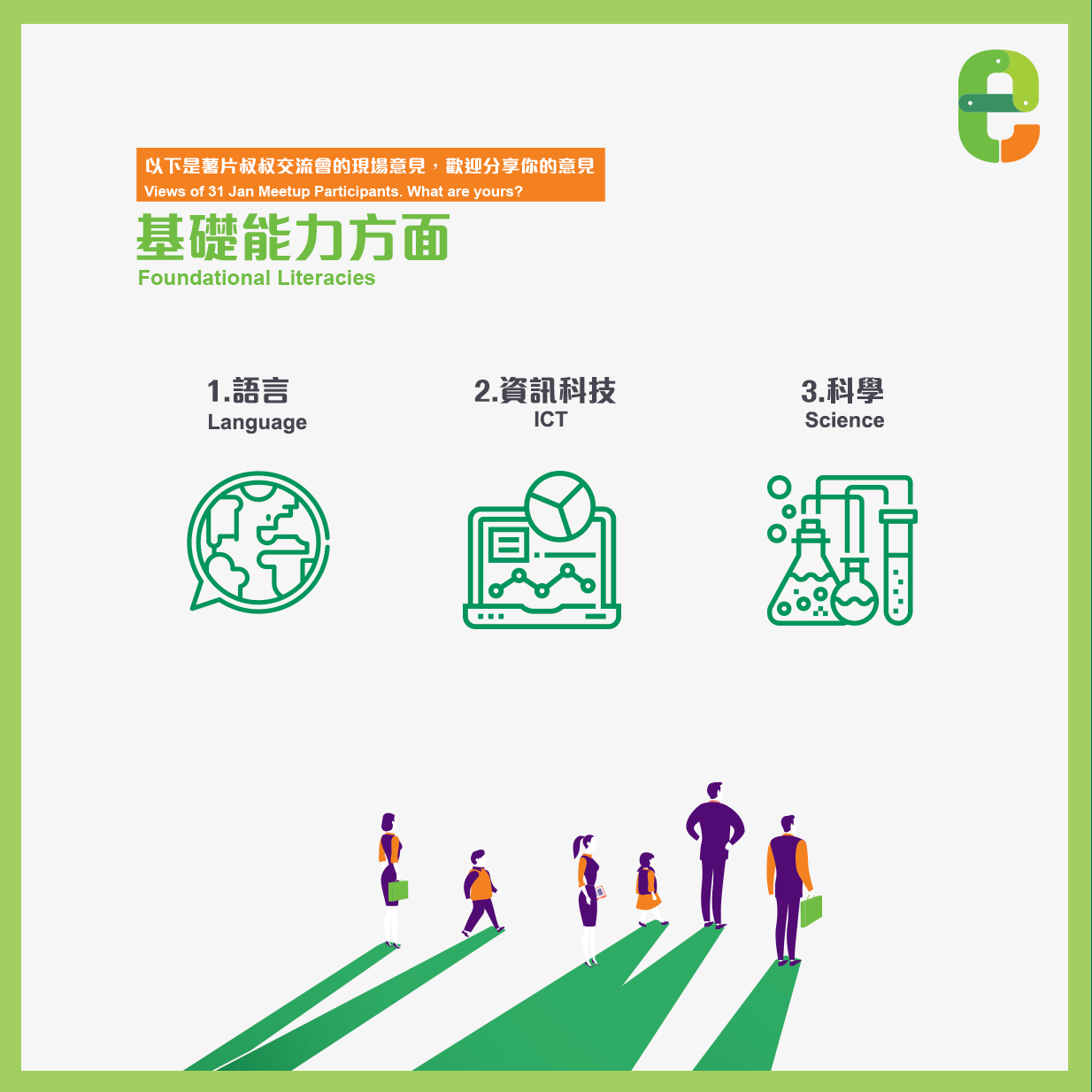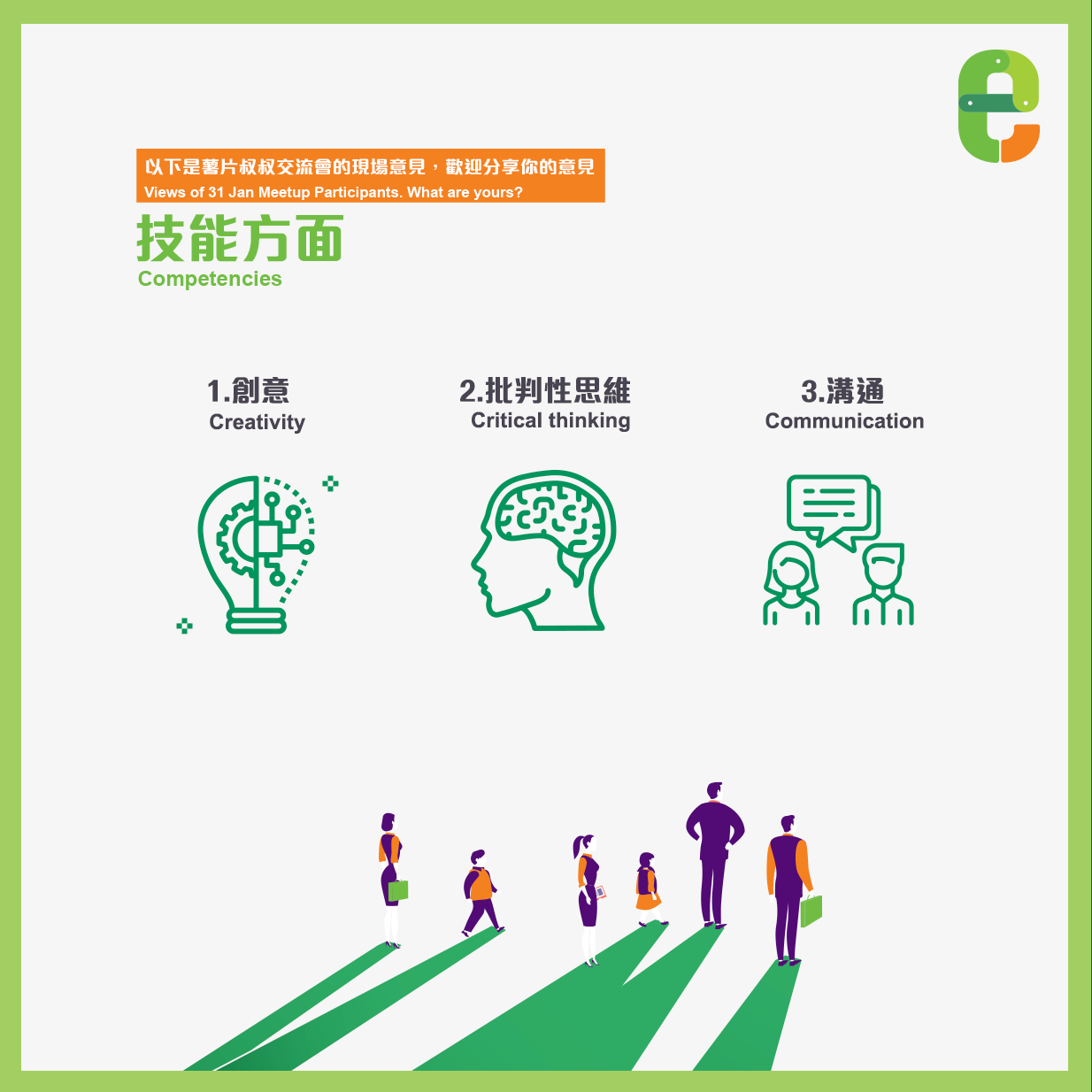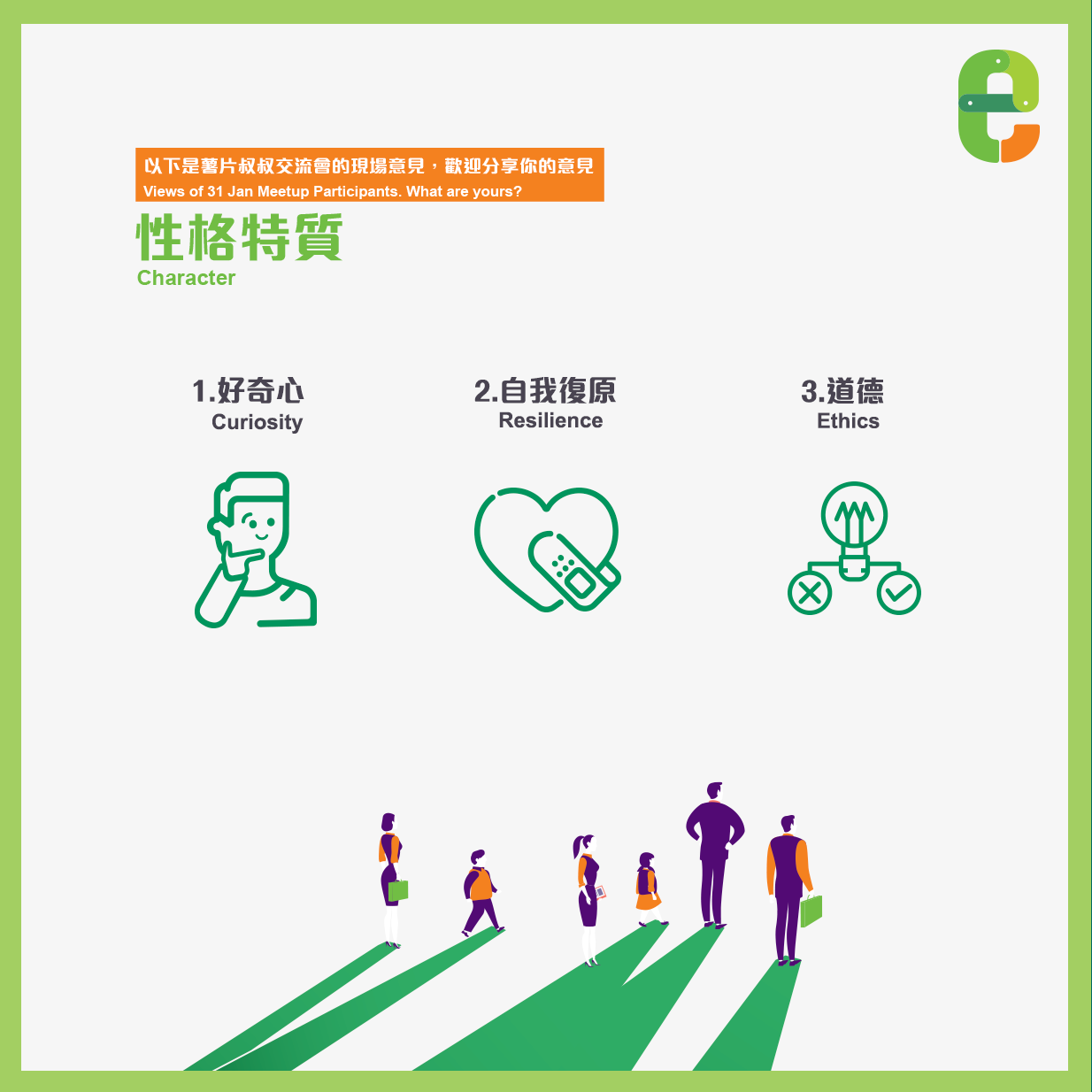 Questionnaire – Reimagine Education
"Why do we have to go to school if knowledge is just a click away? WHAT skills should our next generations learn to prepare themselves for the future?"
Share your views by completing this short survey by 15 April 2019.
Esperanza is gathering community inputs to these two fundamental questions to guide our work under the "Reimagining Education" initiative.
At our first community meet-up on 31 Jan, participants rated "attaining a good life", "developing one's potential" and "imparting
values" as the top three purposes of education. They also indicated that Hong Kong has to step up efforts in developing some of the essential skills.
We are continuing the process of crowdsourcing inputs to the WHY and WHAT of education in the 21stcentury. We look forward to hearing from you.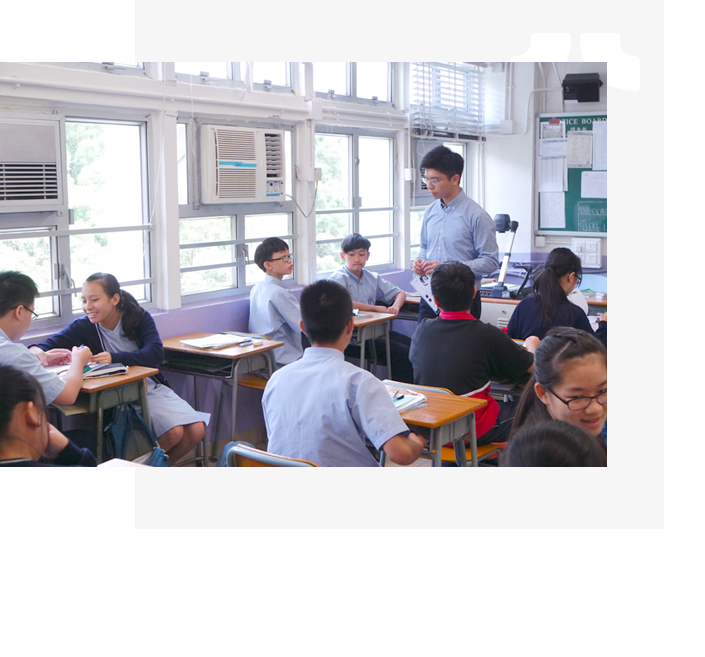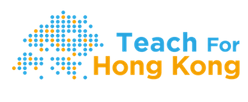 Esperanza supports the Teach For Hong Kong movement.  TFHK is a growing movement of young leaders that drive systemic change in education with cross-sector collaboration. Through their one-year Fellowship Program, TFHK recruits and empowers the most promising and passionate young leaders to serve in underprivileged schools as full-time teachers. The Fellowship Program 2019-20 is now open for application. For more information, please visit here.
Esperanza Meet-up - What is the meaning of Education?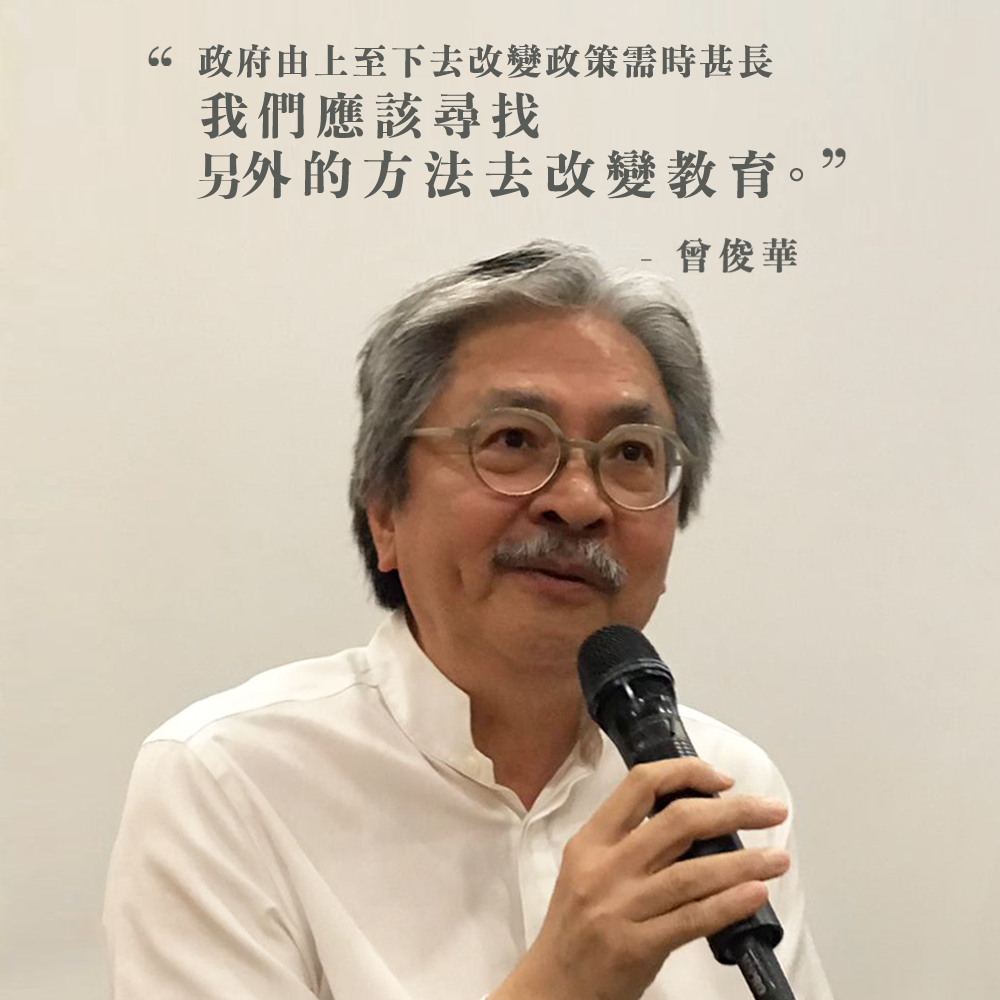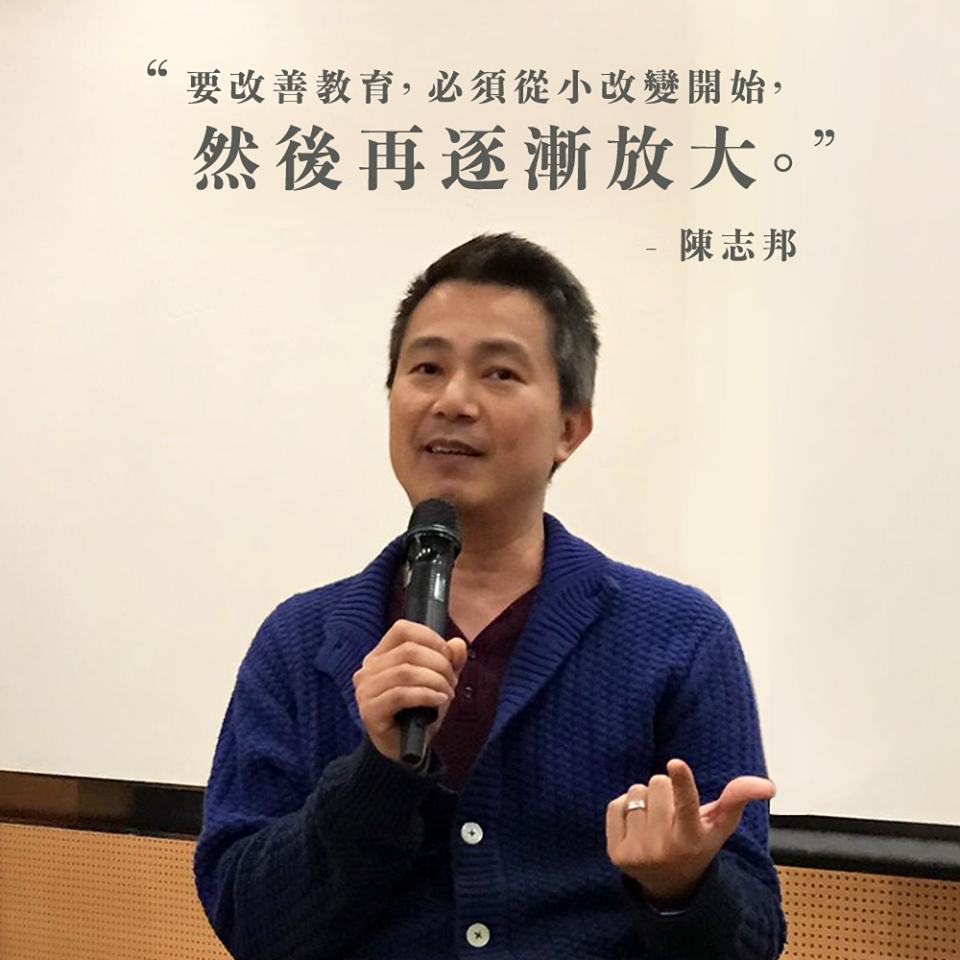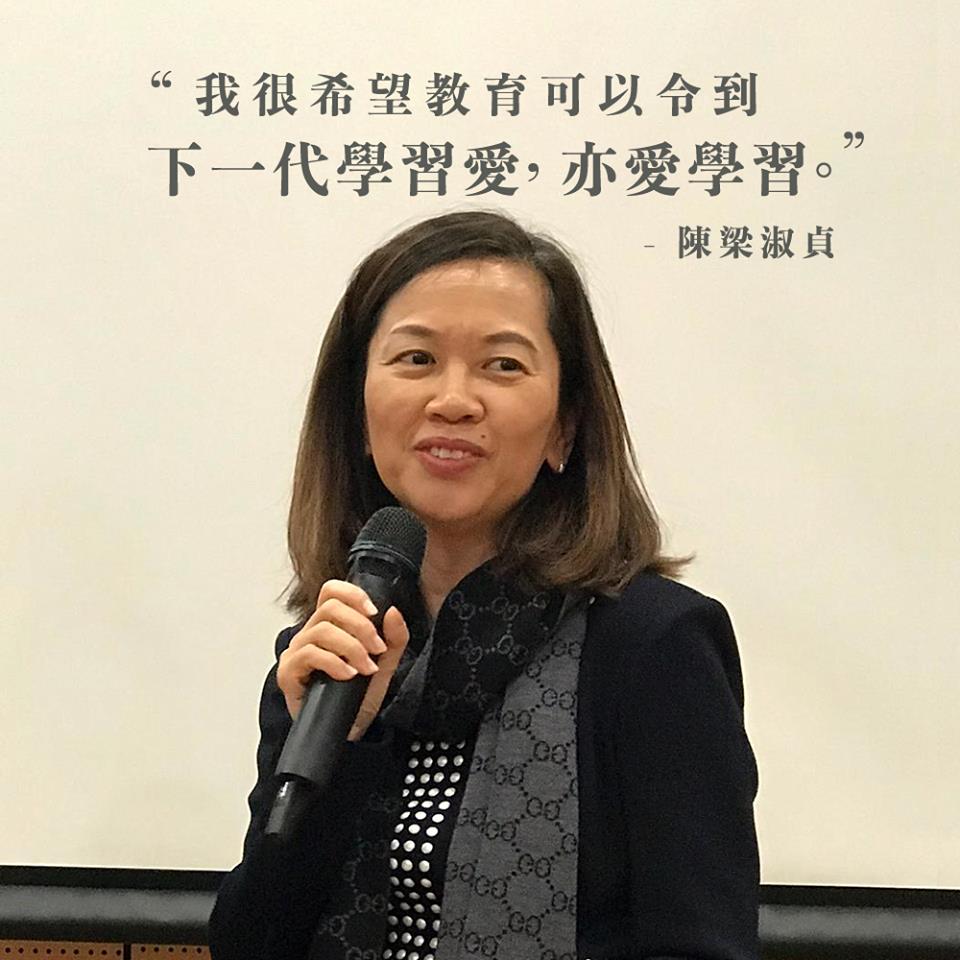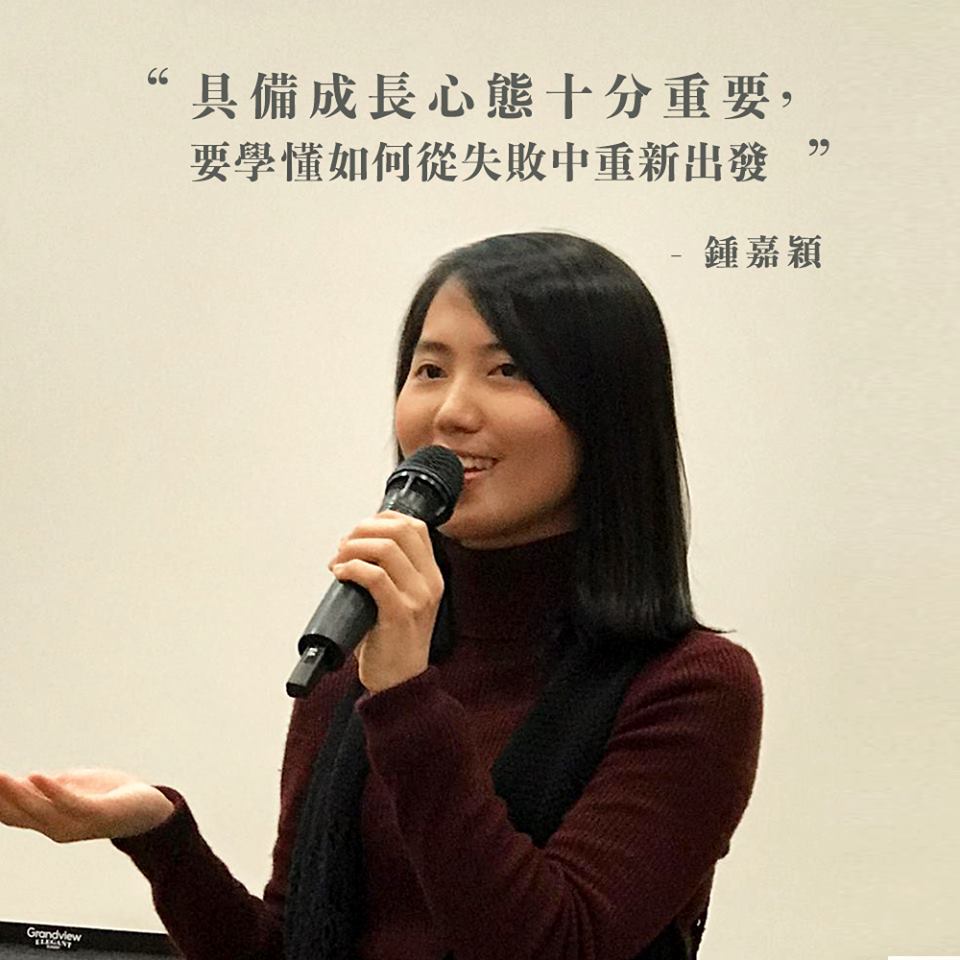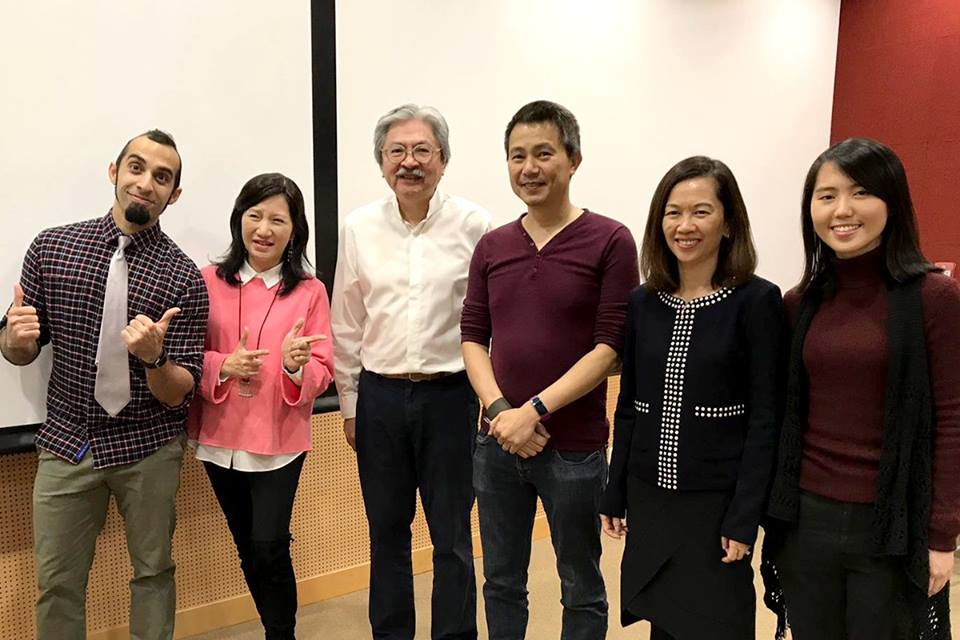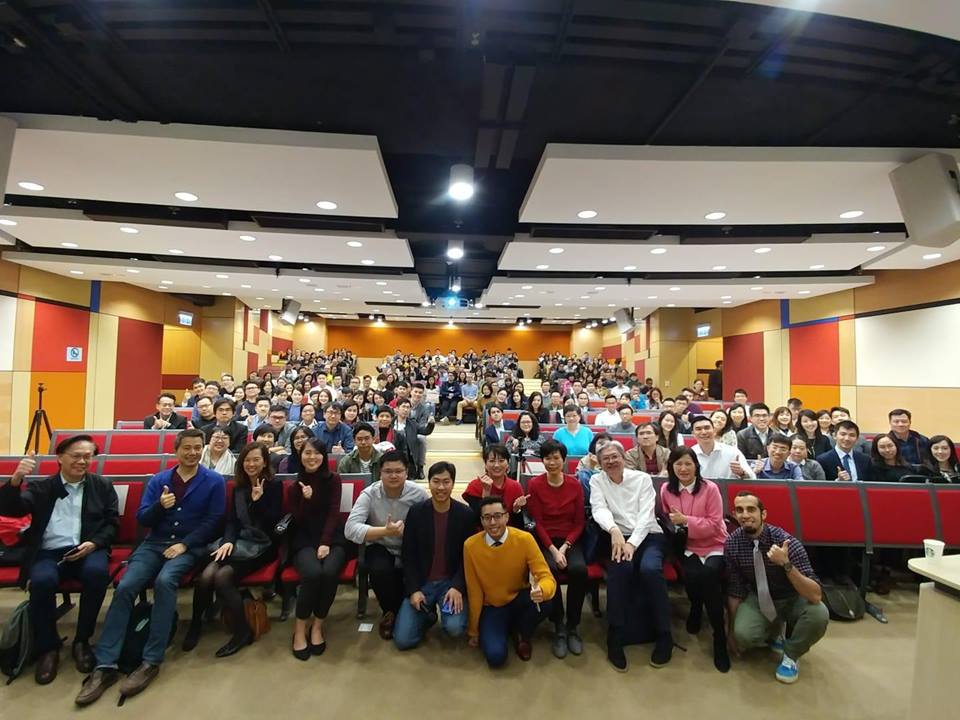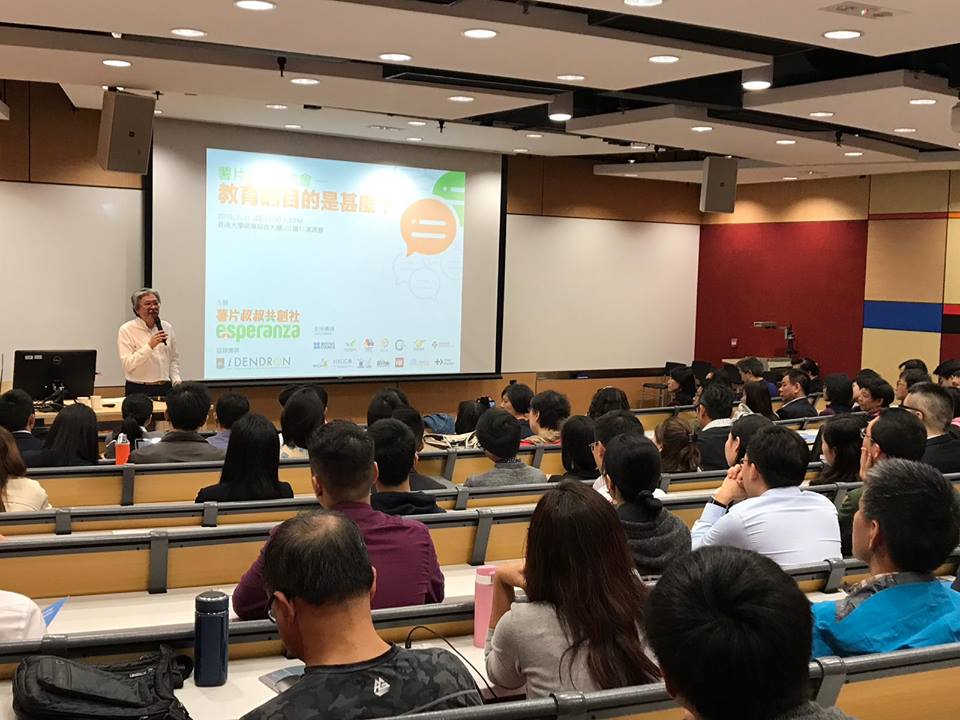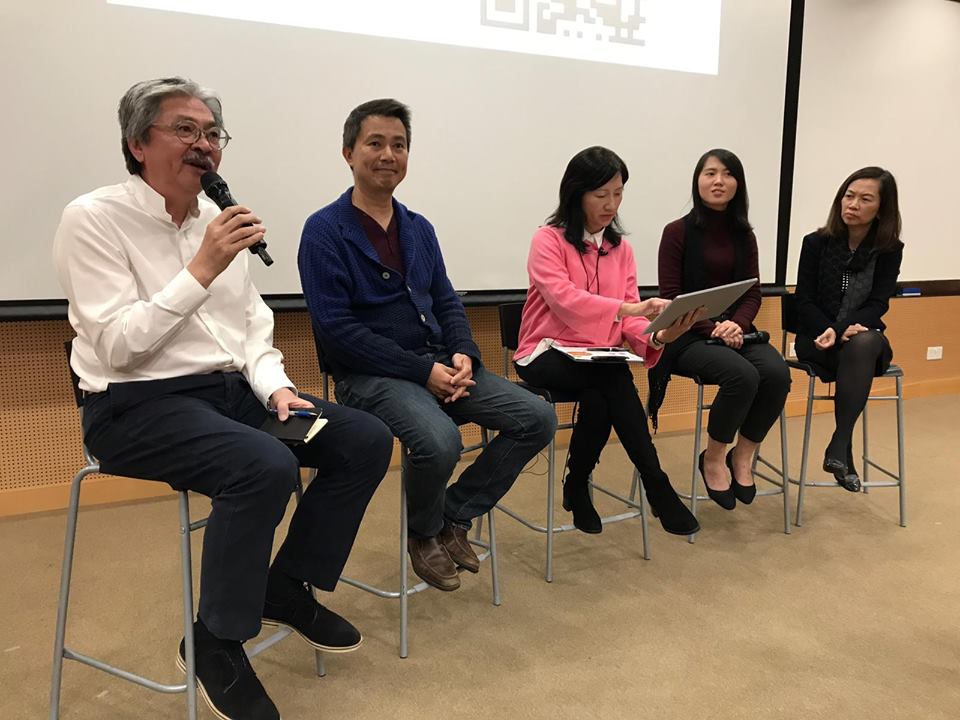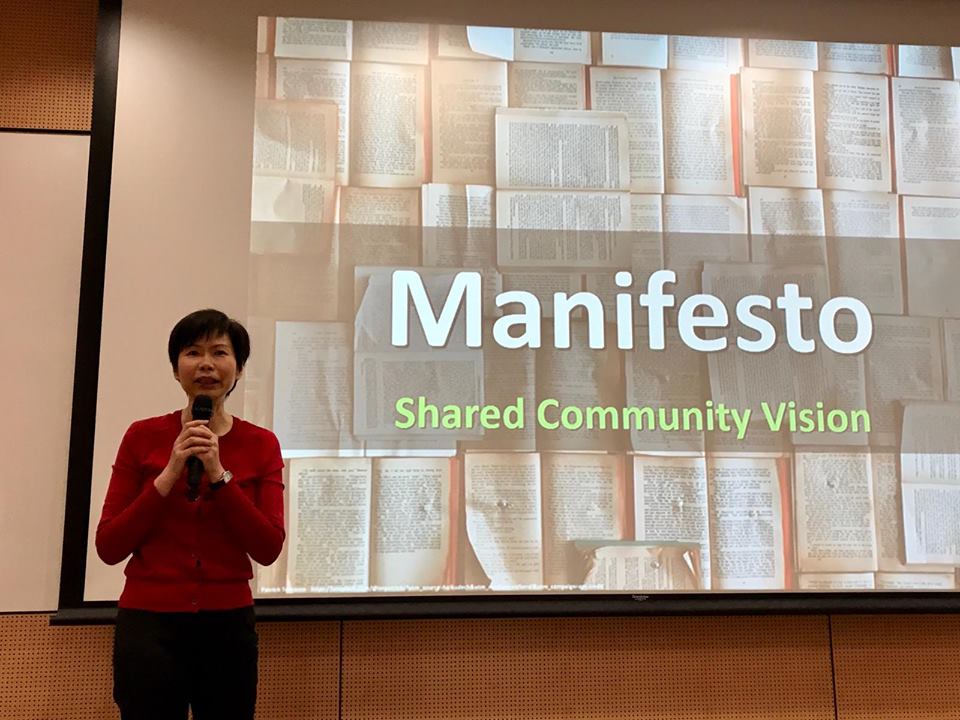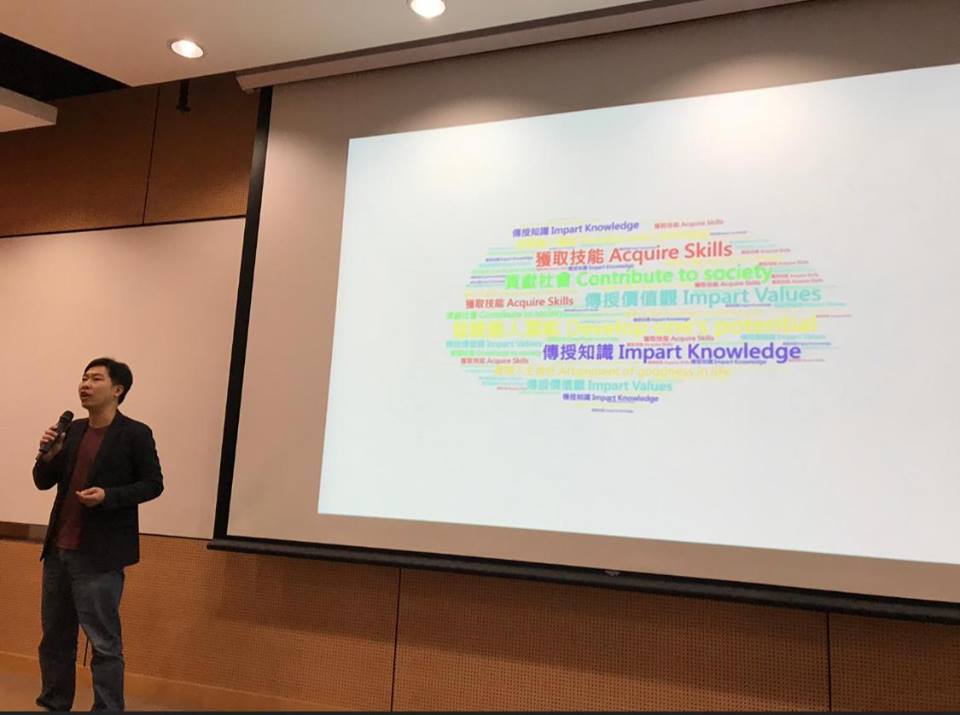 We had Esperanza's first community meet-up on 31 January and it ended successfully. The discussion was fruitful and good. It might not be possible to reach a consensus but it was necessary to have different voices as we strive to come up with new solutions.
For more details, please click HERE.
Stakeholders Engagement Salons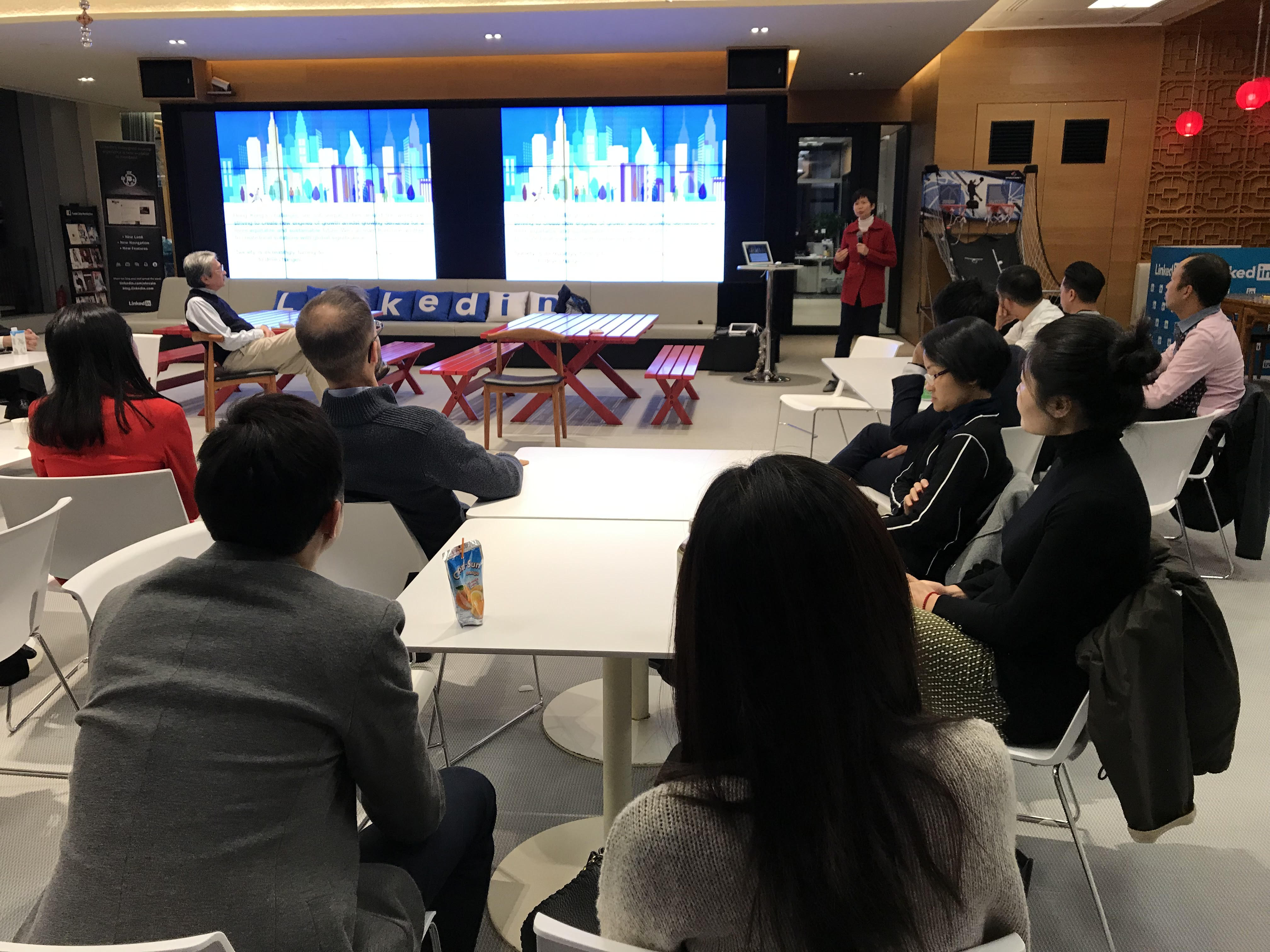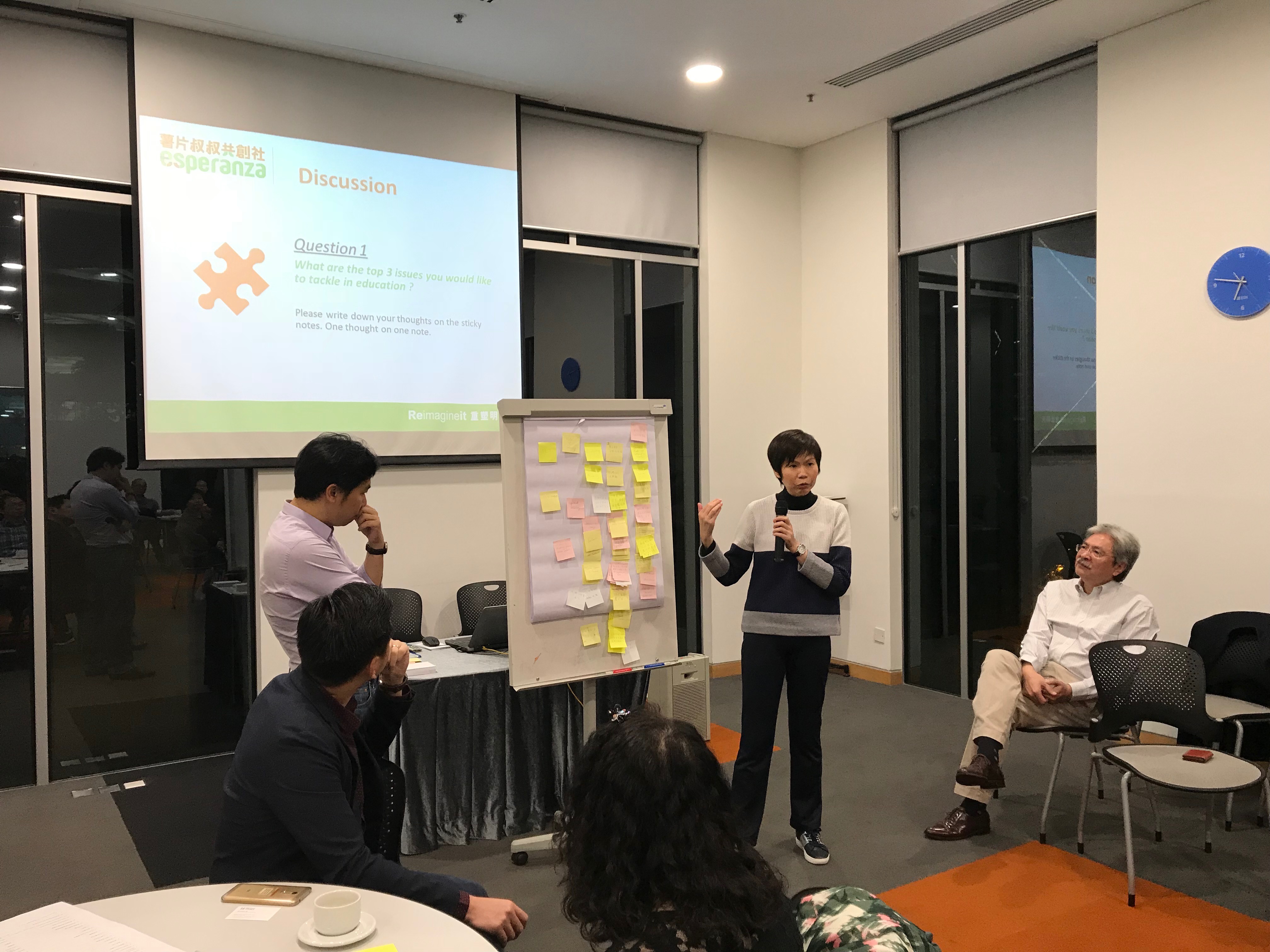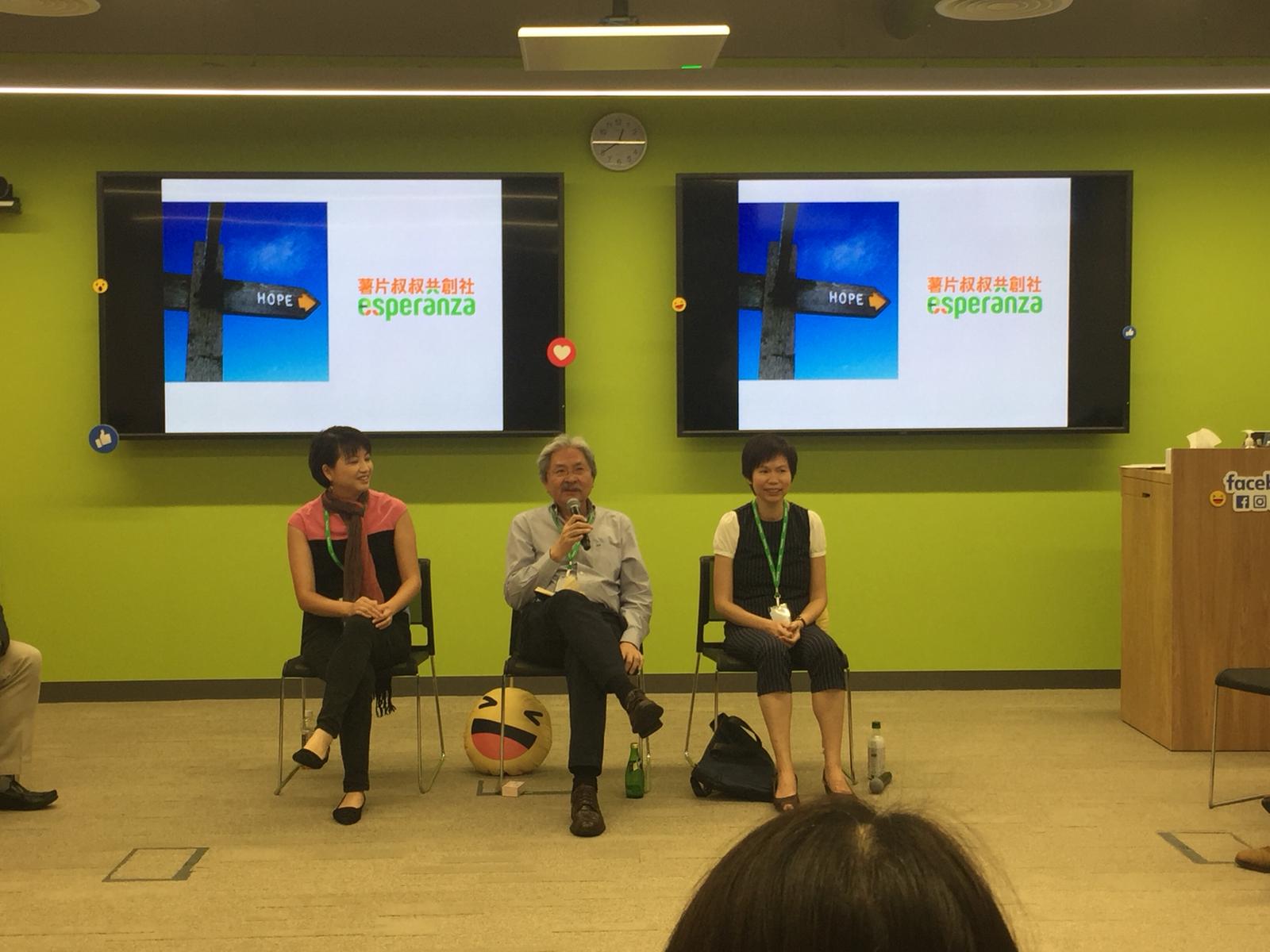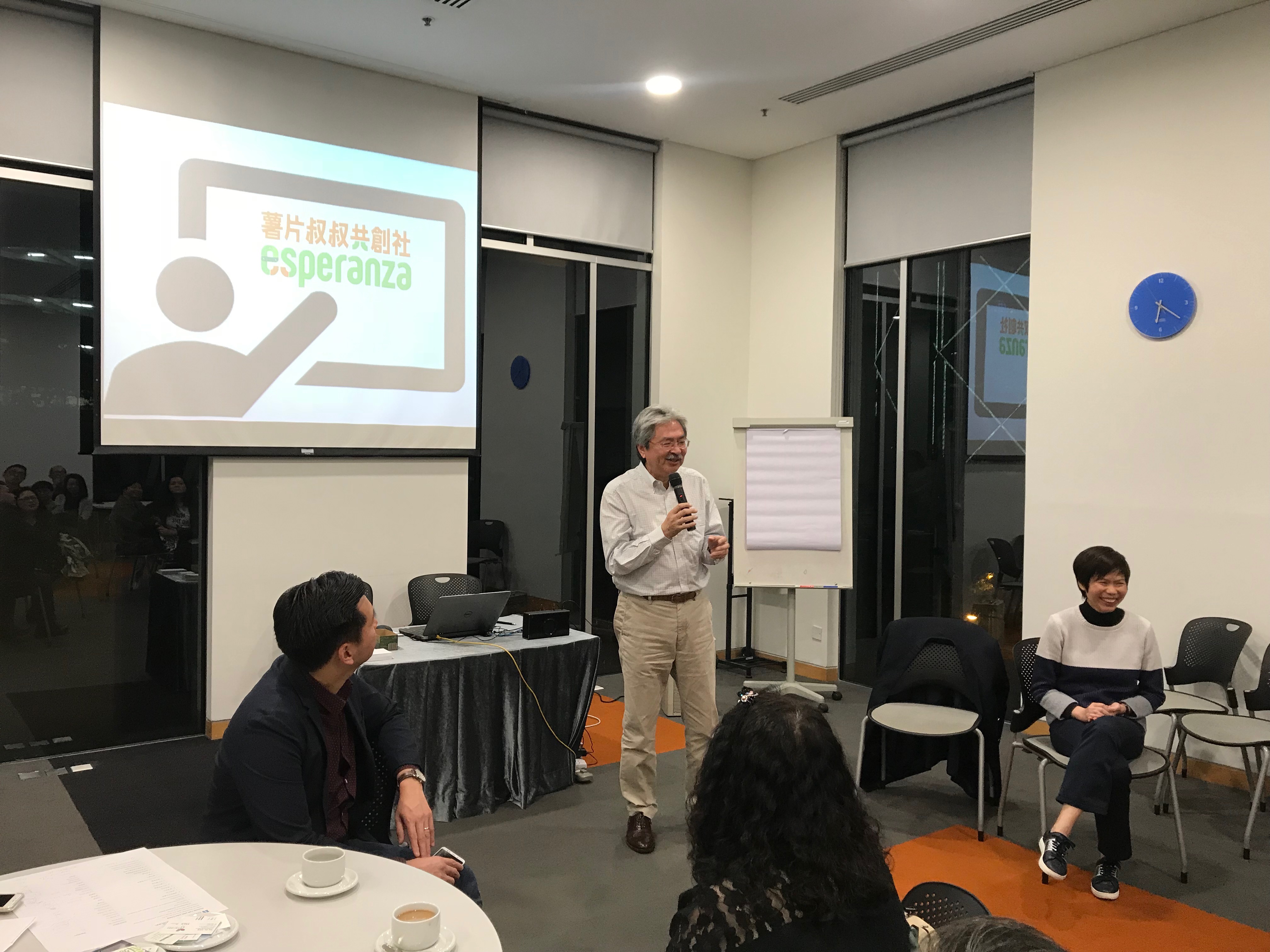 Esperanza has been sharing thoughts and plans with different stakeholder groups and listening to their opinions since Sep 2018.
Teach For Hong Kong Education Symposium 2018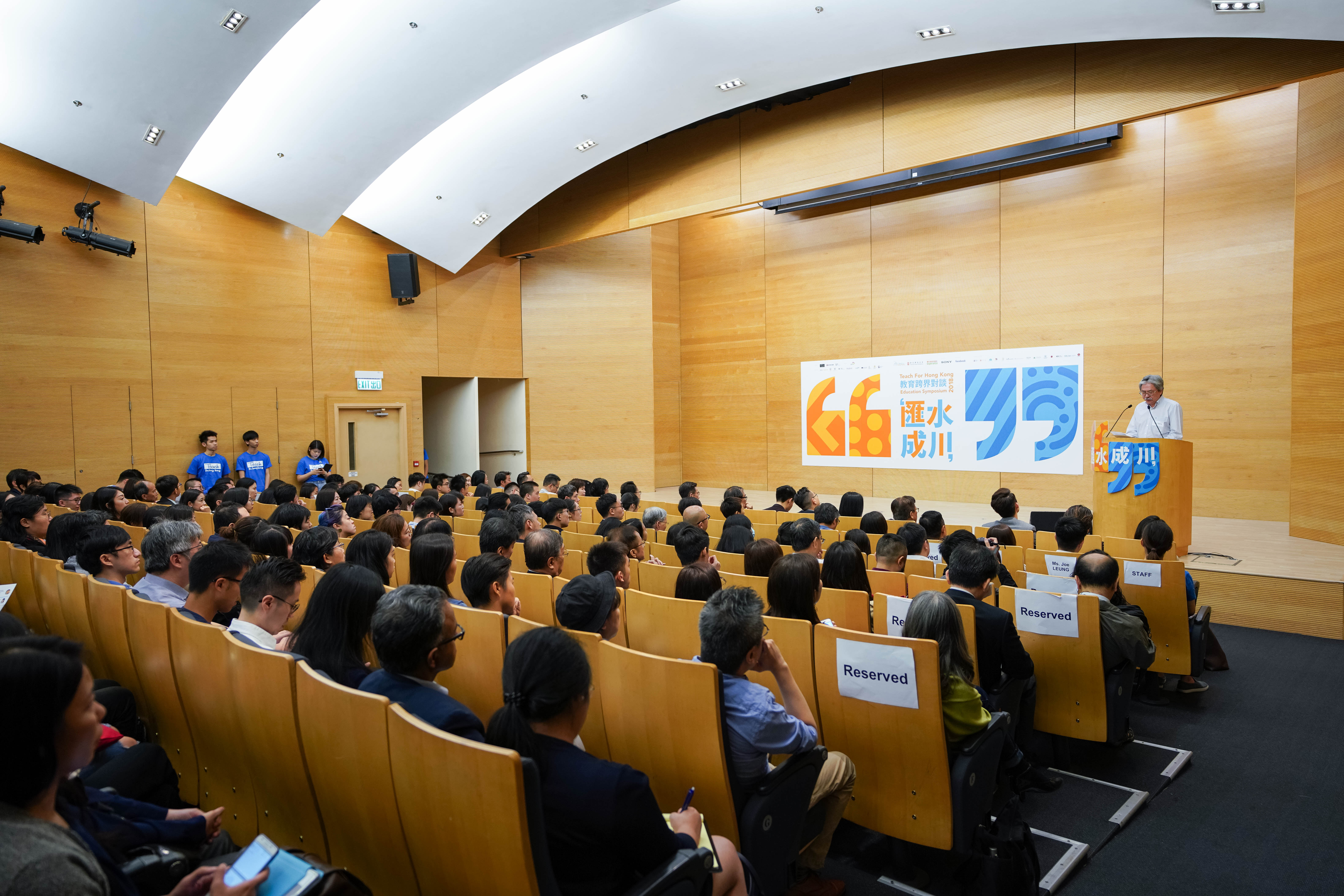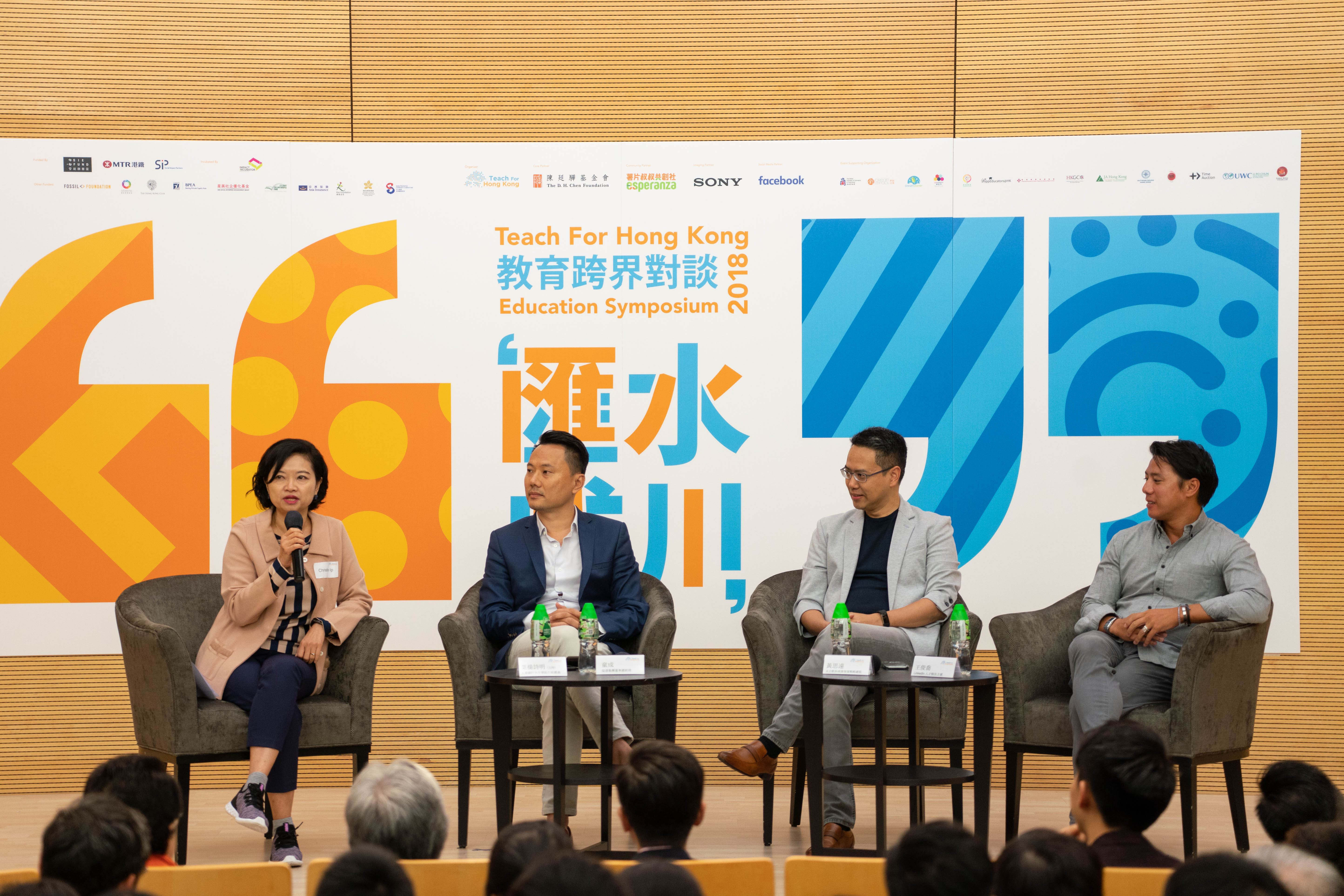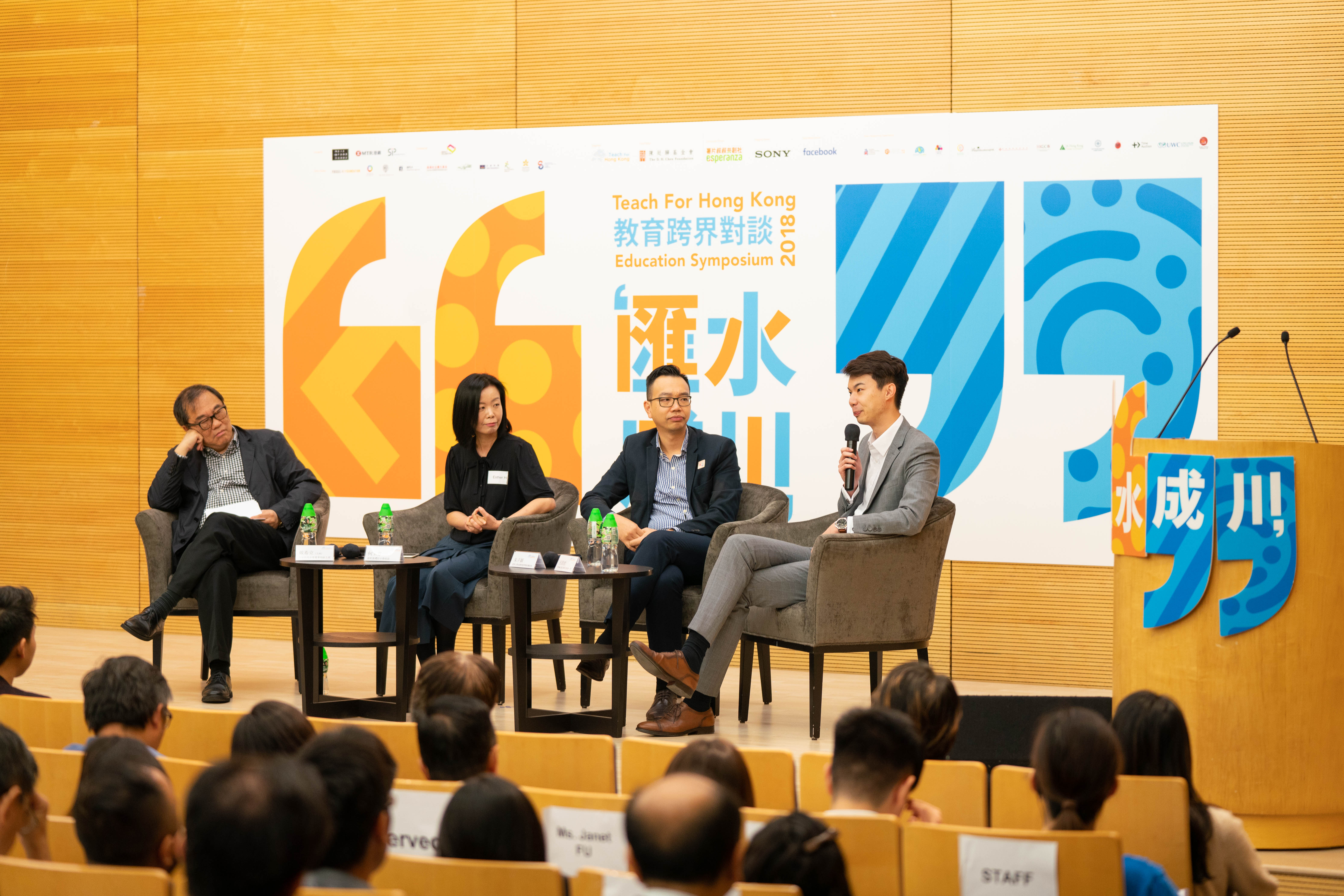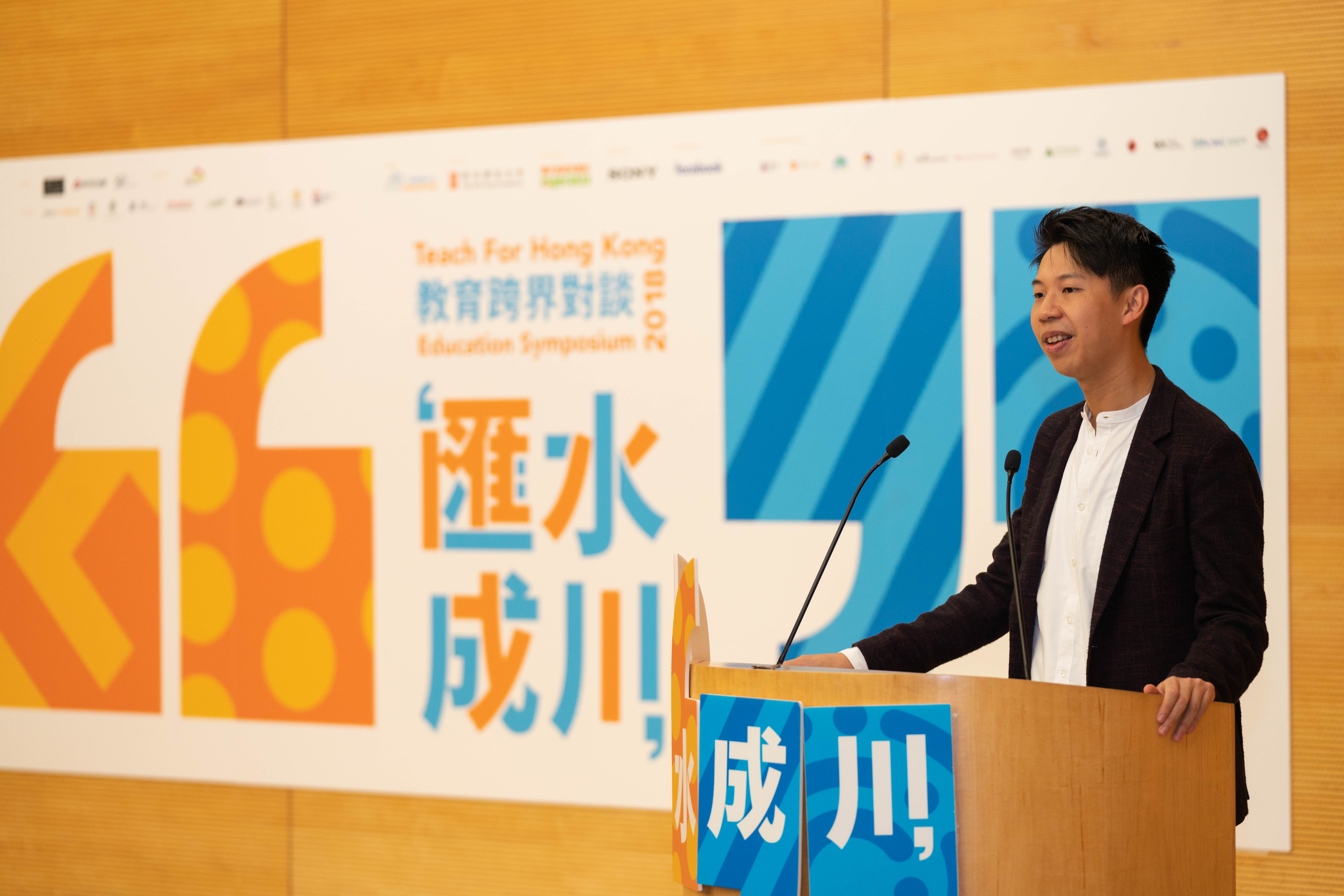 Esperanza was a Community Partner of the Teach For Hong King Education Symposium 2018, which was held on 13 Oct 2018