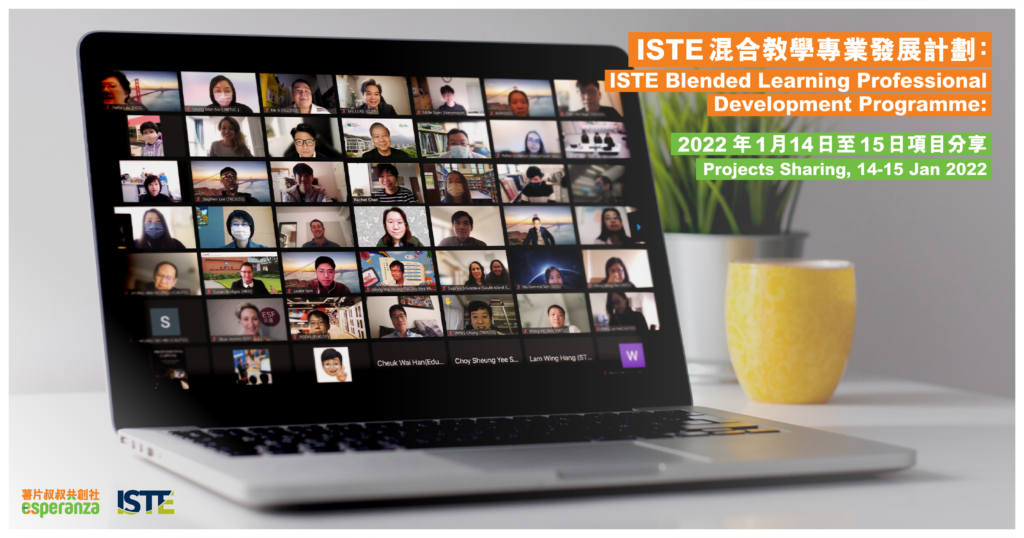 After 6 months of the ISTE programme learning, 18 schools shared their blended learning projects experiences on 14 and 15 Jan.
Educators are keen to apply blended learning to motivate learning, enhance student agency, enable more personalized and inclusive learning, and to develop 21st century skills.
Flipped classrooms are widely applied with different technology tools to make the most of face to face and online learning. One school started with the basics, introducing a "Tools not Toys" Programme to educate Grade 3 students and their parents on computer safety and literacy. Other schools apply different digital tools and platforms to:
allow students to develop their own learning plans
make learning authentic with real life applications and project based learning
provide game based learning
pair up students for cooperative learning online and face-to-face
enable cross-cultural learning with students in other countries
enhance students' wellbeing and positive attitude
turn assessments into a continuous and meaningful process
Experts from the Education University of Hong Kong (Prof S C Kong), Chinese University of Hong Kong (Erik Luke) and the University of Hong Kong (Prof Y Y Lo and Dr Susan Bridges) offered their feedback. Some issues raised include:
self-management, self-monitoring and self-assessment as important components of self-directed learning
developing a digital learning ecosystem with cross-disciplinary and cross-sector (corporates and NGOs) collaborations
the need to slow down instead of doing too many things all at the same time
the imperative of teacher learning and refresher courses
the need for adaptive learning tools
John C Tsang encouraged the ISTE programme participants to serve as vanguards in the education community in Hong Kong, to share best practices and try out next practices.
"The advances of technology will never replace the role of a good teacher. But teachers who don't use technology will be replaced by teachers who do," he said.