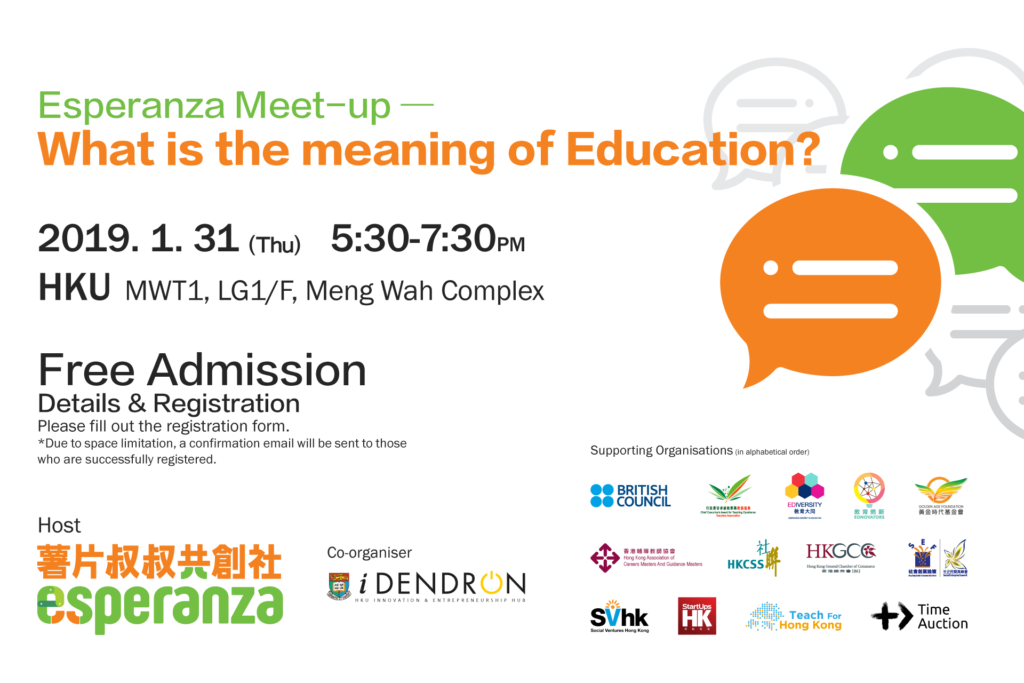 Date:   2019. 1. 31 (Thu)
Time:   5.30 pm – 7.30pm (Registration starts at 5pm)
Venue:   MWT1, LG1/F, Meng Wah Complex, University of Hong Kong
Medium:   Cantonese
Admission: Free
The objectives of the meet-up are:
Kick-start the reimagining education initiative
Exchange views on the meaning and purpose of education in the 21st century
Gather inputs from participants to craft a manifesto on 21st-century education
Start building a community of kindred spirits to innovate education for the 21st century
Programme:
1700 – 1730  Registration
1730 – 1735  MC introduction
1735 – 1745  Light-hearted opening by Vivek Mahbubani
1745 – 1800  Introduction by John C Tsang, Founder, Esperanza
1800 – 1845  Panel: What is the meaning of education and what are the important 21st century skills that should be nurtured?
1845 – 1905  Q&A
1905 – 1915  Participant inputs
1915 – 1925  What's Next?  (Rachel Chan, Co-Founder, Esperanza)
1925 – 1930  Event closing
Mr John C Tsang, the founder of Esperanza, will share his thoughts on what we could achieve together. In addition, we have invited an interesting line-up of speakers, representing the voices of progressive businesses, parents, educators and young people.
Facilitator:
Ms. Bernadette Tsui, Director of Development & Alumni Affairs, The University of Hong Kong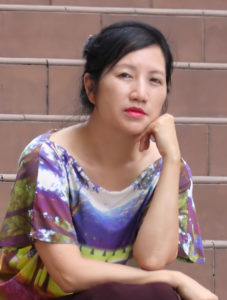 Ms. Bernadette Tsui,
Director of Development & Alumni Affairs, The University of Hong Kong
Bernadette has worked in institutional advancement for 20 years and has authored the book on philanthropy and fundraising, "The City with a Heart – Stories of Giving from Hong Kong and Hong Kong University". She has taught fundraising for the MFA program at the Hong Kong Academy for the Performing Arts. She is a Member of the Asia-Pacific Advisory Council of CASE (Council for Advancement and Support of Education, headquartered in Washington DC) since 2013.
Bernadette received her BA and MPhil degrees in drama from The University of Hong Kong, and pursued theatre studies at New York University. She began her career as a stage director, worked in arts management then television and radio before joining the university as staff. She writes a regular column for the Hong Kong Economic Journal.
She is currently Executive Director of The University of Hong Kong Foundation for Education Development & Research, and Director of Development & Alumni Affairs Office at HKU. As a forerunner in the field, Bernadette is frequently invited to speak on philanthropic studies, nonprofit management, civil society and fundraising in the Region.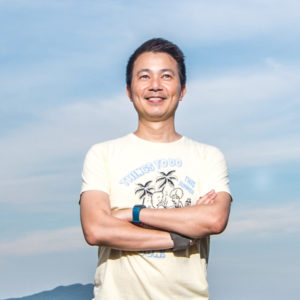 Prof. Dominic Chan (PhD, MA, BA Cambridge)
Founder and Chief Consultant, Decisive Consulting Ltd
Co-founder and Partner, Dark Horse Investment Ltd.
Chinese University of Hong Kong, Associate Professor of Practice, Dept. of Decision Science and Managerial Economics; Associate Director, EMBA Programme; Project Director, Centre for Entrepreneurship
Prof. Dominic Chan founded Decisive Consulting Limited, a management consulting firm, and co-founded Dark Horse Investment that focuses on early stage technology investment. Worked as a consultant with the global consulting firm McKinsey & Company, Dominic was also the former co-CEO of a-connect (China), a professional consulting staffing firm and China general manager of Englishtown.com (an EF Group company) providing online language training service. As a serial entrepreneur, he has been involved in technology companies in the Digital Signal Processing (DSP) application, integrated communication, mobile device applications, e-commerce solution and e-learning areas.
Dominic is a frequent speaker at conferences and business seminars. He is also a corporate trainer and executive coach. He is the recipient of the Queen's Gold Medal for mathematics presented by Queen Elizabeth II. Dominic studied engineering at the University of Cambridge, United Kingdom, graduated with BA, MA and PhD (Digital Signal Processing) degrees, he is a board member of Cambridge University Alumni Advisory Board. Dominic is the author of the books "My Cambridge Days《八載劍橋》" and "Dream Journey For Two《夢想侶遊》" . He is fluent in English, Mandarin and Cantonese, and speaks basic French and Japanese.
Mrs. Gloria Chan, Consulting Principal, Kau Yan School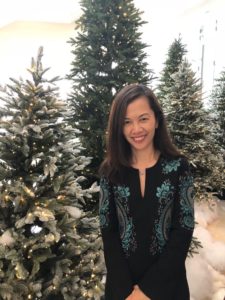 Mrs. Gloria Chan
Consulting Principal, Kau Yan School
Mrs. Gloria Chan is currently the Consulting Principal of Kau Yan School. With her extended administrative experience in school, she has put considerable effort into the innovative and engaging school-based curriculum development and professional development of the school. She has frequently been invited by local universities to provide training for serving principals and vice-principals; and by various local and overseas schools to take part in educational exchanges and experience sharing. She has trained hundreds of principals and teachers on education initiatives, positive education and school changes. She is also the appointed Advisory Board Member of various tertiary institutions and organizations such as HKU, Jockey Club, Heifer HK. Time and again, Mrs. Chan has led groups of principals and teachers on educational visits to Germany, Switzerland, Finland, Sweden, Japan and Australia, bringing back learner-centred educational concepts and beliefs for teachers' professional development and issues to reflect on. As a consequence, a series of positive and effective changes based on the context of the school, have been implemented to improve the quality of learning and teaching, promoting creativity in student learning and implementing 'whole-person' education.
Miss Karen Chung, Teach For Hong Kong Alumnus (2017/18)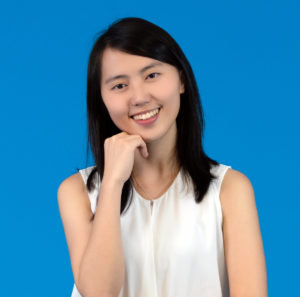 Miss Karen Chung
Teach For Hong Kong Alumnus (2017/18)
Karen is Teach For Hong Kong (TFHK) Alumnus. With the belief that every child deserves a fair start in education, she started joining activities that targeted at less privileged children since university. After graduating from her Social Sciences degree from HKU, she decided to join TFHK Fellowship Program to become a one-year full-time teacher serving at underprivileged primary school. With the necessary freedom provided as a Teaching Fellow for being 'a different teacher', she tailor-made the English lessons for her students as much as possible such as allowing 'Iron Man' to demonstrate grammar items and asking students to hit correct answers doing baseball toss. 
Knowing that living out the mission of Teach For Hong Kong to promote education equity does not cease as the Fellowship ends, she decided to take a bold step to enter a business field unknown to her. She now works for a multinational tech company as a business development junior, equipping herself with useful skill sets and knowledge. In the near future, she hopes to contribute back to education equity through her advanced experience and resources, and she knows the day is not far away.
Mr. NiQ Lai, Co-Owner and CEO, Hong Kong Broadband Network Limited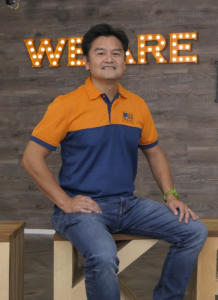 Mr. NiQ Lai
Co-Owner and CEO, Hong Kong Broadband
Mr. LAI Ni Quiaque (NiQ) is Co-Owner & Chief Executive Officer of the Hong Kong Broadband Network Limited.  NiQ joined HKBN in May 2004.  He has rich experience in the telecommunications, research and finance industries, and is passionate about developing HKBN Talents because he believes if you get the people right, the company will do great.  Prior to joining HKBN, NiQ was an analyst and the Director and Head of Asia Telecom Research for Credit Suisse, where he was involved in numerous global fundraising initiatives for Asian telecom carriers.  NiQ holds a Bachelor of Commerce Degree from the University of Western Australia, and an Executive Master of Business Administration Degree from Kellogg-HKUST, Hong Kong.  He is a Fellow member of the Hong Kong Institute of Certified Public Accountants (HKICPA) and CPA Australia. In March 2016, he was recognised as Best CFO byFinanceAsia Survey of Asia's Best Companies 2016 (Hong Kong).  NiQ sits on the board of Cambodian Children's Fund HK.  As a teenager, NiQ dreamt of becoming a tennis pro but was not very good at tennis, so he becomes a CPA instead.
Mr. Vivek Mahbubani, stand-up comedian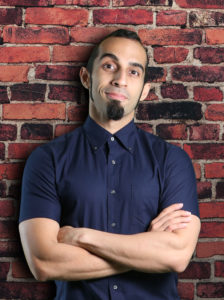 Mr. Vivek Mahbubani
stand-up comedian
Vivek Mahbubani is a Hong Kong-bred bilingual stand-up comedian performing in both Cantonese and English. Having been crowned the Funniest Person (in Chinese) in Hong Kong in 2007 followed by his victory in the English category at the Hong Kong International Comedy Competition in 2008, Vivek has had the opportunity to take his sense of humor all over Asia including Hong Kong, China, Macau, Singapore, Malaysia, Manila, Bangkok, Sri Lanka and India. Having been ranked as the top comedian in Hong Kong, in 2014, the World Famous Laugh Factory in USA ranked Vivek as one of the top 10 comedians in their Annual Funniest Person in the World Competition. In 2015, he was handpicked as one of the comedians to represent Asia's best in Melbourne International Comedy Festival's inaugural "Comedy Zone Asia" shows. In 2016, he was featured in Comedy Central's first ever "Stand up Asia!" shows. One of Vivek's passions is reading and his favorite book is Sun Tzu's Art of War. Oddly, his favorite color is hot pink.