Dalton Learning Lab develops professional EdTech products, services and solutions for educators and institutions around the world. We design both digital and physical learning tools for classroom use. Our STEAM based solutions are easy to implement and designed to complement existing school curricula and learning objectives. All our products are built to ISTE standards and place a strong emphasis on Design Thinking and Project Based Learning.
Our aim is to provide children with the necessary skills for the technology-dominant future: we promote creative, tech-fluent learning that is project-based, collaborative, inter-disciplinary and divergent. Our products bridge the gap between formal education and the needs of the future economy.
We are looking for school sponsoring bodies to join us as we build the next generation of classroom learning. If you are interested in helping us pilot our new projects and share our vision to develop future-ready skills for your students, please talk to us!
Our next pilot scheme is a microcontroller learning tool and IoT curriculum which begins classroom testing Summer 2019! Get involved and get it free for your schools/students now!

Generation is a global non-profit founded by McKinsey & Company in 2015, aiming to tackle the gap between education to employment. Generation has a dual mission to empower young people to build thriving, sustainable careers and to provide employers the highly skilled, motivated talent they need. The Hong Kong chapter was set up in 2018. It seeks to:
empower young people aged 18-29 with no university degree (or unlikely to pursue one in the immediate future) to develop their competences and make informed choices about their career path and life paths;
provide employers with talents for entry level middle-skill jobs that feature either high scarcity or high turnover based on a proven skills-training methodology with clear ROI.
Generation uses a seven-step approach, with a 4-12-week boot camp-style training that integrates technical, behavioural, and mindset skills.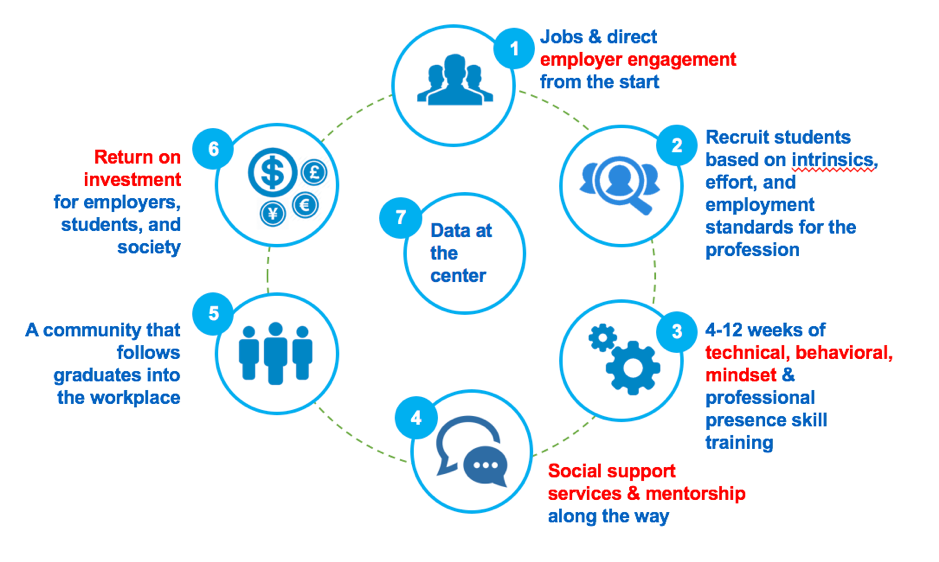 Work of Generation Hong Kong
Generation Hong Kong has identified 5 challenges that youth and employers are facing here, despite a low unemployment rate:
1. A deeply-rooted societal norm that higher education is the only path to success.
2. Our youth are not necessarily well-prepared for the coming disruptions brought about by technology and automation.
3. A scarcity of talent, driven in part by a mismatch in the criteria used to assess candidates.
4. Misaligned expectations between employers and employees.
5. Employers struggle to connect with young talent in a digital age.
Generation Hong Kong's first project is the collaboration with CLAP for Youth @ JC to combine Generation's bootcamp training and CLAP's career & life planning elements. Two job types were chosen to start with: Hospitality and Digital/IT skills.
THE SUPPORT REQUIRED
Generation's model recognizes that no single institution can solve the complex problem of youth unemployment. Generation is therefore a methodology, and works with partners to scale and have impact in a given location. Generation trains and supports a coalition of local partners (e.g., training providers, social service providers, recruitment sources, employers) to deliver the program, while providing the curriculum, digital tools, on-going quality assurance (e.g., instructor on-boarding and training, recruitment protocols, program management), data tracking, and employer mobilization. Generation can be embedded in local non-profits, training providers, and employers.
Generation Hong Kong aims to build more partnerships to continue the impact:
If you are an employer hoping to build a stronger talent pool…join us, be an employer partner and make a change to the society!
If you are a training provider / vocational school…join us and deliver the training to connect education to employment!
If you are a youth organization / mentoring service provider…join us and be the youth's mentors along their journey!
If you would like to volunteer to help / donate to Generation…join us and support our work, whether it's cash or in-kind!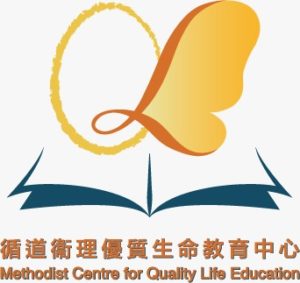 Methodist Centre for Quality Life Education
Methodist Centre for Quality Life Education is a self-financed non-profit making organisation that initiates innovative life education for primary and secondary school students in Hong Kong.
Our vision
Today we change our education, Tomorrow our students will change the world.
Our mission
Students
•  Enable every student to find their worth and purpose of life, lead a better life and care for the world.
•  Rekindle students' motivation and interest towards learning, unleash their talents and potentials on their own stage, andprepare them with different capabilities for the ever-changing world in the 21st century.
Teachers
•  Reignite teachers' passion for education.
•  Build teachers' capability through collaborations and professional exchanges
•  Enable teachers to focus on teaching and students' developmental needs by working with other stakeholders inside and outside schools
Parents
•  Instill in parents new ideas about parenting
•  Develop more suitable methods to nurture their children
Our work
1) Experiential Learning Programmes for Students
•  Failure Week to help students accept and learn from failures
•  Movie-based life education camps
•  Job hunting experience for primary school students to explore life
•  "I Want to Own a Tuck Shop" to nurture entrepreneurial spirit
•  Designing creative toys through the application of innovative technology
2) Teacher development activities
•  Mainland China, Hong Kong, Taiwan Life Education Forum
•  Taiwan Life Education cum Innovative Education Exchange Tour
•  Professional Development Activities
3) Parent education programme
•  Certificate life education courses for parents
•  Talks and workshops of movie-based life education for parents
Support Required
The Centre needs support from different sectors in terms of capital and human resources in order to support more schools, train more teachers, and help more children.
•  Advocacy: Business community should advocate the need for life skills and values education
•  Donations:The Centre would like to expand our services to disadvantaged schools that lack resources and engage more teachers through free professional training programmes.
Items
Required amount
Estimated Number of Beneficiaries
For implementing life and innovative education programs
$300,000
10 schools
10,000 students
750 teachers
For providing teachers' professional development
$100,000
10 schools
10,000 students
750 teachers
For organizing the Mainland China, Hong Kong, Taiwan Life Education Forum in 2021
$100,000
30 schools
30,000 students
1,500 teachers