Education is key to the progress and well-being of a society. 
And everyone should play a part.
How can we work together to ensure our next generation is future-ready?
This forum gathers educators, funders, corporates, learning service providers, startups, NGOs, parents and students to propel new thinking, innovative ways of learning and cross-sector collaboration. John Tsang, Founder of Esperanza, will talk about the upcoming work of Esperanza under the Reimagine Education initiative. The two expert panels will address specifically:
The 21stcentury learning required in school and at the work place, the types of learning solutions our schools and businesses are looking for and how they can collaborate with different stakeholders in the community
The education ventures and projects that foundations and angel investors are interested in supporting and investing
Three education service providers will share their work and seek participants' support to help scale their work for greater impact on the society:
Dalton Learning Lab
which designs and develops professional STEAM products, services and solutions for educators and institutions around the world from its base at Cyberport
Generation
a global non-profit with a HK chapter, set up by McKinsey to build the skills of young people and connect them with employers looking to fill their entry-level positions
Methodist International Church, Wesleyan House, 271 Queen's Rd East, Wan Chai
Cantonese (with Simultaneous Interpretation)
Early birds on or before 3 May*
Forum + networking lunch
Forum
Standard
$350* / $500
$200* / $300
Educator
Startup
NGO
Student
$180* / $250
$60* / $90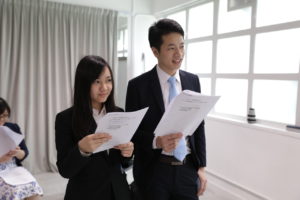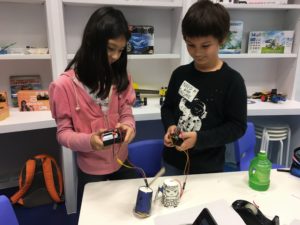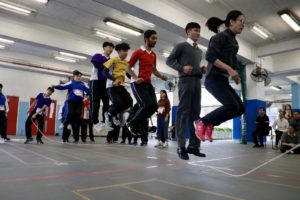 Methodist Centre for Quality Life Education
Keynote: Winning at the Starting Line?
Nurturing a Future-Ready Generation
(Cantonese Session)
This panel will invite educators and a talent development professional to talk about the skills required for 21stcentury ; and how they can potentially collaborate with different stakeholders in the community.
Funding for Future Learning Needs
(Cantonese Session)
This panel will invite different types of funders to share the type of education ventures/projects they will support.
Innovating the Learning Experience: Case Presentations
(Cantonese Session)
This panel will invite three education innovators to share what they do in the areas of failure education, vocation skills training and STEAM education; and the support they need to scale the impact of their work.
Supporting organizations: